Nassau Airport Development Company Ltd. Press Statement #2: Hurricane Matthew 12:00 noon Tuesday, October 4, 2016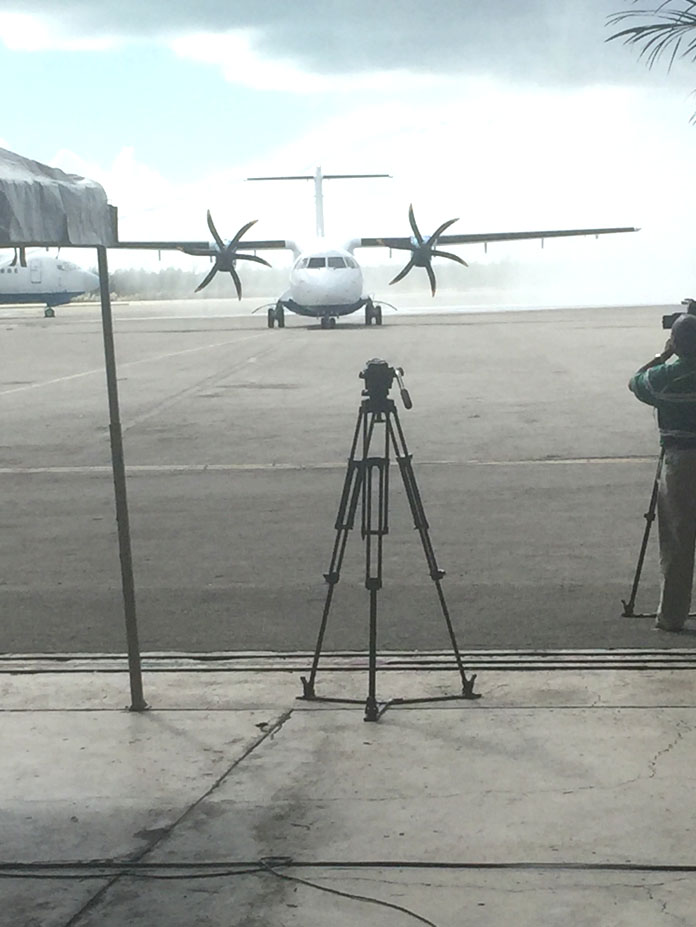 The Nassau Airport Development Company Ltd. wishes to advise the public that the Lynden Pindling International Airport (LPIA) is operating as normal today.
NAD convened a meeting with its airport stakeholders and the Bahamas Meteorological Department and it was determined that LPIA will close at 11:00 a.m. on Wednesday, October 5, 2016.
The travelling public is encouraged to contact their respective airlines for flight updates. A listing of all airlines and their contacts can be found on LPIA's website at www.nassaulpia.com
The public is further advised to listen for public announcements following the storm regarding when airport operations will resume.
For further information, please contact:
Candice Thompson, Manager, Marketing and Communications Nassau Airport Development Company Lynden Pindling International Airport Tel: 242 702-1000, 242 424 6629 or 242 376 2176
Email: marketing@nas.bs