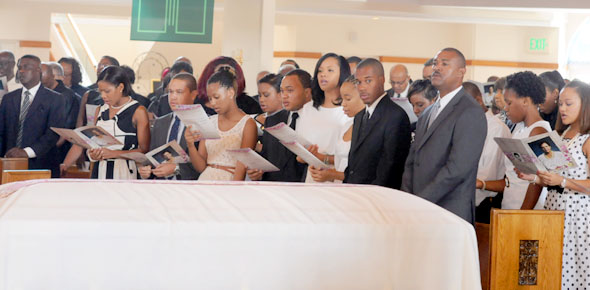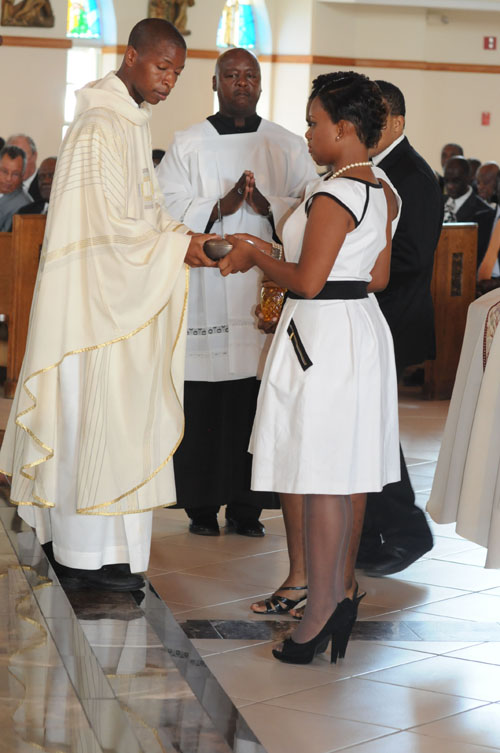 Nassau, Bahamas — Naomi Foulkes, mother of nine children and former wife of His Excellency Sir Arthur Foulkes, Governor General, was laid to rest at St. Francis Xavier Cathedral on Thursday, 27 September.
Father Noel Clark was the chief celebrant, Monsignor Preston Moss gave the homily and Archbishop Patrick Pinder gave the final commendation.
Mrs. Foulkes passed away at the age of 75 on 22 September. She is survived by nine children. Her survivors include: Brendan and Rosie; Dion and Emma; Julie and Prospero Herrera; Chantal Okpere; Leo; Lisa and Carl Bethel; Joseph and Nadia; John and Keisha; 26 grandchildren and 5 great grandchildren.
Mrs. Foulkes was a teacher in the Catholic school system and a homemaker.