Having a job does not mean you will not commit crimes! We ga let one JACKASS cause the airport get BLACKLISTED!!!!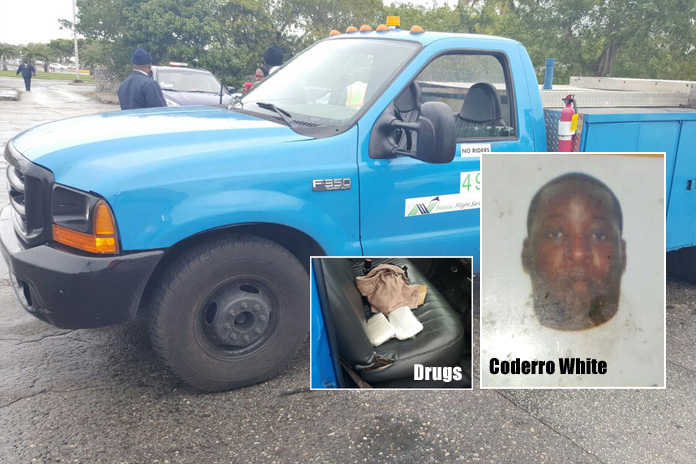 Bahamas Press is reporting another LPIA employee caught moving drugs at airport – WILL THE COURTS AGAINST PROVE ARRESTING THESE SUSPECTS IS A WASTE OF TIME?
Nassau, Bahamas – Investigations at LPIA proves that criminals would go to no end to move drugs in the country.
DEU officers have taken down another worker at LPIA caught moving drugs through the airport in a Nassau Flight Services vehicle.
Police made the arrest of a Nassau Flight Services ramp service worker, Coderro White, following the seizure of a quantity of dangerous drugs on Friday.
Reports are that around 1:00pm, Airport Authority Security Officers conducted a routine search of a water truck driven by the suspect at the entrance of the ramp at the Lynden Pindling International Airport (LPIA) and uncovered 4 1⁄2 ounces of cocaine hidden in the truck.
The police were notified and the suspect was arrested and taken into custody.
We believe this is a serious situation and demand that the Courts deal with this suspect swiftly! We don't want the former Governor General showing up in Court with him to intimidate the judge!
If he could put drugs around international aircrafts what else 'yinner' think could have been planted on an aircraft!? FIX IT!
We report yinner decide!