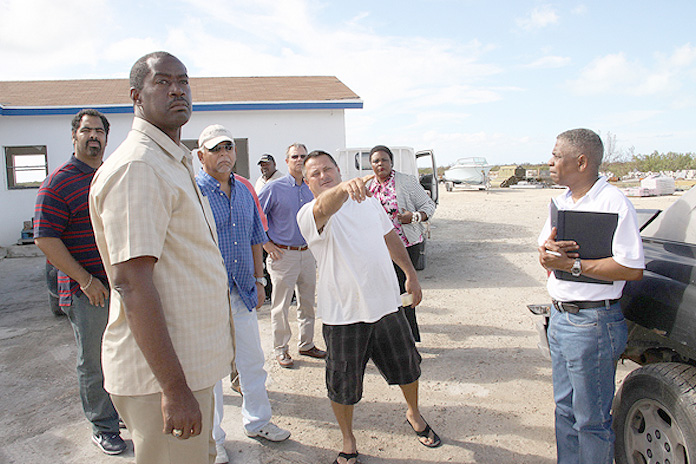 LONG ISLAND, Bahamas – The business community throughout the settlements of Long Island were among the hardest hit as a result of the devastation of Hurricane Joaquin.
A recent visit to the island provided members of the recently appointed National Disaster Reconstruction Committee an opportunity to inspect businesses, meet with owners, and see face-to-face the impact of the hurricane that ravaged the southern Bahamas in early October.
Committee chairman Nat Beneby said although residents have begun self-help efforts, the greatest opportunity that presently exists is to "jump start" businesses; and the solution to restoration is through public/private partnership.
"Unfortunately, a number of small and medium size businesses did not have hurricane insurance. With the loss of property, inventory and having to rebuild it's very challenging. Progress is being made. In our discussions with business folks they have already begun that restoration slowly, on a small scale, but you can see some support is needed, he said.
"We will continue to collaborate with the National Emergency Management Agency (NEMA) and collectively see how best we can provide that support for the businesses in Long Island."
Accompanying Mr. Beneby to Long Island and San Salvador consecutively were Gowan Bowe, Mike Maura, and Tracey Knowles, committee members; Captain Stephen Russell, Director of NEMA and Jack Thompson, administrator of the government's National Recovery and Reconstruction Unit (NRRU).