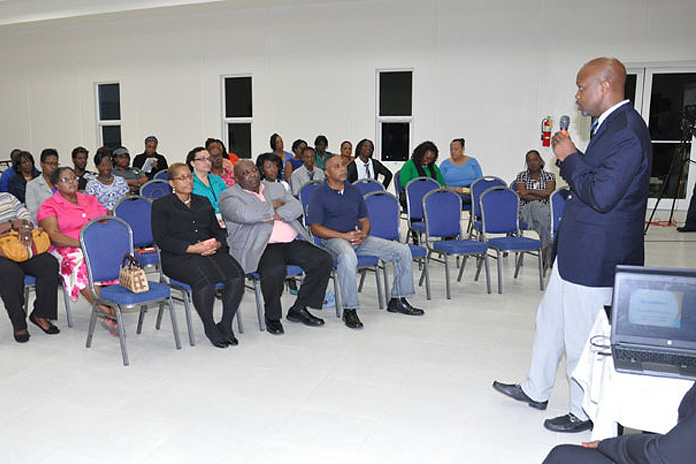 NASSAU, Bahamas — Beginning April 24, 2017, the National Health Insurance (NHI) Secretariat will launch phase two of NHI Bahamas, which is enrollment.
During the enrollment phase, Bahamians will select their Primary Care physician, which includes family medicine practitioners, general practitioners, internists, OBGYN, and pediatricians.
In order to enrol, persons will need the following:
1. NIB Smart Card
2. Must be a Bahamian citizen or legal resident
3. Proof of residency in The Bahamas for the last six (6) months
(e.g. Utility bill in your name, lease agreement, job letter, etc.)
Persons who have private insurance will also need to provide the insurance policy group and Member ID number. However, individuals who do not have private insurance can still enrol for NHI Bahamas.
The Secretariat strongly urges Bahamians to enrol in NHI Bahamas online through: www.nhibahamas.gov.bs
The enrolment form will be available as of April 24 on the website and at NHI Bahamas enrolment locations, which will soon be announced.
The form will require persons to fill out personal information and select their doctor from a list of registered Primary Care providers.
Enrolment forms will be processed and persons can expect to receive either confirmation of their enrolment and Primary Care provider selection within 10 business days, or be contacted to provide additional documentation.
Confirmation notices will also provide the date when each person can access Primary Care services under NHI Bahamas at no cost at point of care.
The NHI Secretariat asks that persons enrol early so that they can start receiving the benefits NHI Bahamas will bring, especially to those who cannot afford health care.