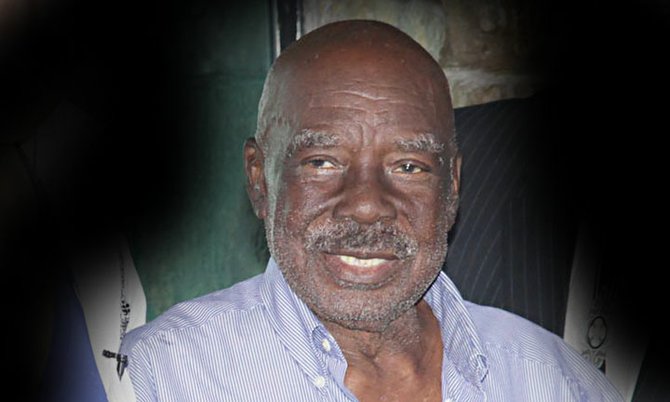 Nassau, Bahamas – The National Congress of Trade Unions Bahamas (NCTUB) wish to express heartfelt condolences to the Honourable D. Shane Gibson on the passing of his father "King" Eric Gibson, Most Excellent Order of the British Empire (M.B.E). This outstanding Bahamian icon excelled as a musician, entertainer, businessman, organizer and sailor in many regattas. It is stated by The Bahamian Project "that no one person has contributed more to the regatta than "King" Eric." This national treasure was a founding member and former Executive officer in the Bahamas Musicians & Entertainers Union (BMEU).
The trade union movement in The Bahamas salutes the contribution of "King" Eric Gibson and his contributions to the growth and development of the people of the Bahamas will forever be etched in the hearts and minds of all musicians, entertainers, sailors and trade unionists and should be recorded in history of our nation.
Brother John Pinder, along with his Executive Board, Affiliates and the entire membership of the National Congress of Trade Unions of the Bahamas, extends sincere condolences to "King" Eric Gibson's children, grandchildren, and great grandchildren and his extended family, on this sad occasion. We also wish to express our sincere sympathy to officers and members of the Bahamas Musicians & Entertainers Union as they grieve his passing. We are mindful of the pain associated with the loss of a loved one and we are comforted with the knowledge that his living was not in vain. The trade union movement has lost a great champion and our nation has indeed lost another soldier. "King" Eric has fought a good fight, he has finished his course, and he has kept the faith.
May his soul rest in peace.
EDITORIAL NOTE:  FOR IMMEDIATE RELEASE 4th January 2014 The media is advised that the memorial service for the late King Eric Gibson will be held at Loyola Hall, Gladstone Road at 7pm on Thursday, the 9th of January 2014. The funeral service is scheduled for Friday, the 10th January 2014 at 11 am at Bahamas Faith Missions on Carmichael Road.