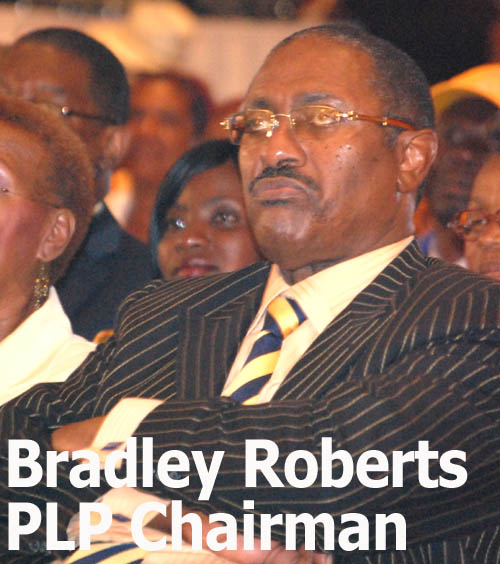 STATEMENT:
I was deeply saddened to learn of the passing of Junkanoo impresario and Cultural and sports icon Winston 'Gus' Cooper.
One of the founding members of the Valley Boys Junkanoo Group along with Prime Minister the Rt. Hon. Perry G. Christie in 1958, Gus played a significant role in the transformation of Junkanoo into major tourism attraction of world renown, a year round cultural event and a local commercial industry.
Junkanoo is regarded internationally as the Bahamas' premier cultural expression and is used extensively in our global tourism and travel marketing campaign. Additionally, Junkanoo is an entertainment staple in virtually every local event. It is customary in The Bahamas for many events to culminate in the traditional "JUNKANOO RUSH OUT." Gus' influences on the growth and development of The Bahamas, especially through cultural embellishment and integration are indelible and pervasive.
I first meet Gus in the late 1960's when we attended the Eastern Senior School which was Headed by his Brother-in-Law Donald Webster Davis. Fellow classmates included Prime Minister the Rt. Hon. Perry G. Christie and Angela Knowles Achara.
Gus' general mild mannered demeanor belied his fiercely competitive nature when it came to  Junkanoo and his Valley Boys. Winners of numerous Junkanoo parades, the perennial rivalry between the Valley Boys and the Saxon Superstars during the Boxing Day and New Year's Junkanoo parades is legendary and establishes friendly bragging rights for the rest of the war.
Yes, Gus' fingerprints and footprints on the cultural identity of The Bahamas will stand as a memorial to future generations of a giant who will forever cast a shadow over The Bahamas within the precincts of cultural development.
Several months after his retirement from the Public Service, Gus called to tell me that he was bored and wished to be re-engaged to remain active. He chose the Bahamas Telecommunications Telephone Directory.
The double victory of the Christmas 2013 and New Year's 2014 Junkanoo parades by Winston "Gus" Cooper's Valley Boys was a most fitting send off to one of the Bahamas' finest sons and National Heroes.
You have run the good race Gus; you stayed the course and you were faithful to the end. Take your well deserved rest my brother and receive your just reward.
On behalf of the Office of National Chairman of the Progressive Liberal Party, I extend profound condolences to his wife Cassandra, the children, grandchildren, siblings, the Valley Boys Family, the entire Junkanoo Community and other members of the family.
May his soul rest in peace.