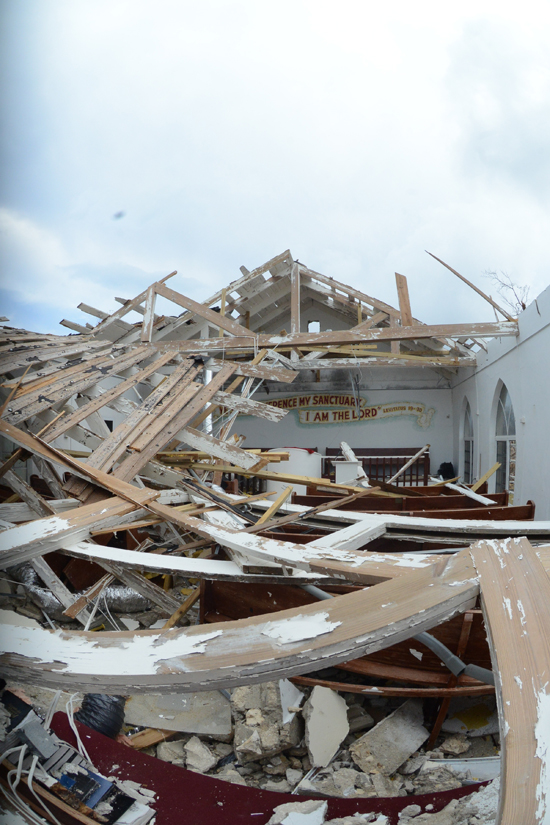 NASSAU, The Bahamas – Director of the National Emergency Management Agency Captain Stephen Russell confirmed that repairs have started on the communities impacted by the Category 4 Hurricane Joaquin, which struck islands in the Central and Southeast Bahamas a month ago.
He said the repairs would take place simultaneously on the six islands impacted namely Acklins, Crooked Island, Long Island, Long Cay, Rum Cay and San Salvador.
Approximately 5,000 people were left displaced by the catastrophic storm.
NEMA has overseen the shipment of the necessary building supplies and equipment to the impacted areas, where a team of officials are on hand to ensure the equitable distribution of items and to keep proper records of such.
The materials and supplies would be distributed based on needs assessment conducted by the Department of Social Services and other relevant technical experts who canvassed each home to determine the level of assistance.
The Ministry of Finance has pegged at about $80 million, so far, the amount of destruction caused by Hurricane Joaquin.