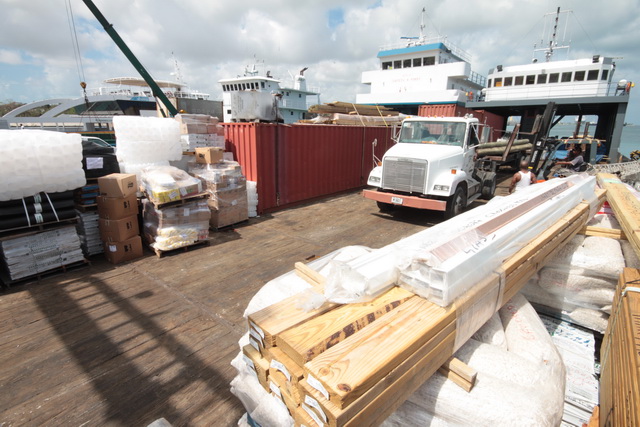 Long Island, Bahamas – Bahamas Press is investigating complaints by residents on Long Island following a discovery where hurricane supplies destined for pensioners were taken by a senior general of the Free National Movement and used for repairs to his business and home.
The big-time FNM, who we will not name at this time, collected supplies, which were shipped by NEMA for distribution to poor struggling pensioners on the island. We are told the senior general of the governing party took the material and used them on his complex, which is located in the Miley community. The general rents one of the units in his complex to a government agency on the island.
A resident told BP, "Weeks have passed before supplies had reached the island and when it did, the FNM general took the supplies shipped for the pensioners and began repairs to the roof on his business units. This cannot be right, what has happened to the poor and old who cannot afford material and have leaky homes?
"Where are all the lumber and plywood for the poor people? We are just suffering here!"
Additionally, we are told supplies were also delivered to general's home where minor repairs are being done at that location as well.

Bahamas Press calls on Prime Minister Hubert Ingraham to open an investigation on the developments happening on Long Island with NEMA supplies.
We ask the PM to order that general to refund NEMA the full dollar value of the supplies earmarked for poor senior citizens; many who are still waiting for repairs to their battered homes following Hurricane IRENE.