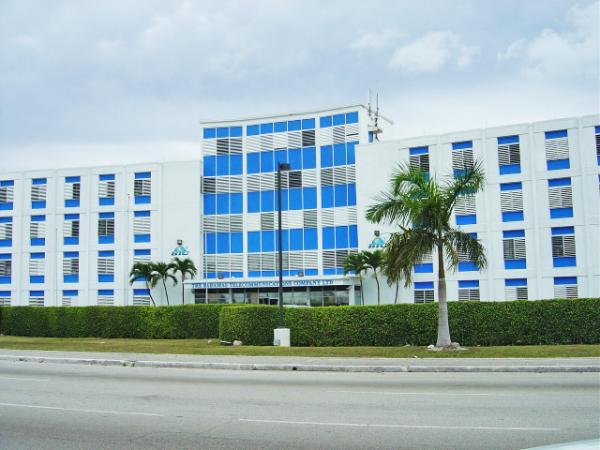 Nassau, The Bahamas. July 11, 2017. John Reid, CEO of Cable and Wireless Communications (C&W) today announced the appointment of an interim CEO at the Bahamas Telecommunications Company (BTC). Dexter Cartwright, the former Finance Director of C&W Networks, will now assume the role of Interim CEO.
A member of the BTC board of Directors and a Bahamian national, Dexter's career spans more than 25 years in various senior management positions in Canada, the U.S., Caribbean and Latin America. He is a CPA and graduate of the College of The Bahamas and has a Master of Business Administration from the University of Florida. At C&W, Dexter managed a team of more than 100 professionals spanning 15 countries and with the award-winning Networks Group.
In addition, Reid also announced the creation of a new executive position, Chief Operating Officer, to help give greater focus on key areas in the business including customer experience, technology and innovation. André Foster, also a Bahamian, who currently serves as VP, Enterprise IT Services and Infrastructure for C&W, will assume this newly created role. Foster has a successful career spanning over 20 years mainly in the Information Technology field including Chief Architect of The Bahamas' first IP Broadband and Metro Ethernet network. He was also the former CIO of the Columbus Group with operations in the Caribbean and Latin America.
Reid also thanked Leon Williams, who held the position as CEO of BTC operation for the last three years, for his dedication and commitment to C&W and BTC. Leon was a key member of the Company's Executive Leadership Team and led BTC through key milestones, including an integration with C&W and through the liberalization of the mobile market. According to Reid, "Leon is leaving the company in solid shape and has laid a foundation for continued success as the leading telecommunications service provider in The Bahamas".
Reid also said that the new leadership represented a new phase in at BTC. "We will continue to work closely with the People and Government of The Bahamas as we give greater focus to our new growth plans for the country, ensuring we best meet the needs of our customers, as well as contribute to the growth of The Bahamas", he said.