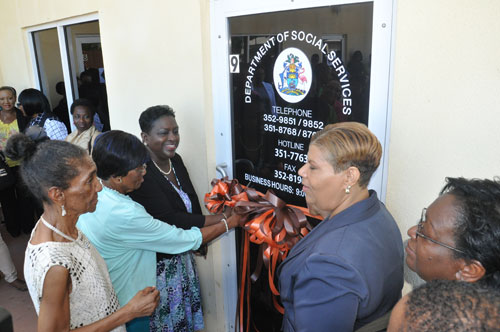 FREEPORT, The Bahamas — The Department of Social Services in Freeport, Grand Bahama, officially took up its new location at Sun Plaza, West Settlers Way on Friday, October 3, with the ceremonial cutting of the ribbon by Minister of Social Services and Community Development the Hon. Melanie Griffin.
Celebrations were threefold: in recognition of the 50 Anniversary of the Department of Social Services; for the launch of October as Older Persons Month; and in view of the new office location.
Other events on the calendar celebrating the 50th Anniversary will include a Social Services Exhibition on October 15 at the CA Smith Office Complex, and a Gospel Concert on October 27.