Run For Pompey' to be held October 9-12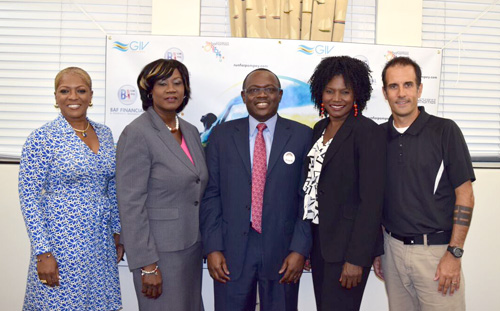 History will come to life in October, as a famous Bahamian hero will be commemorated on National Hero's Day.
'Run for Pompey' will be held on October 9th- 12th, 2015 in beautiful Great Exuma.
Thirty-two-year-old Pompey was a slave, who refused to accept being separated from his family, in 1830.
He in turn began an uprising against his owner that led to the cancellation of a transfer order that would've taken he and 77 slaves to Cat Island.
The Run for Pompey, sponsored by BAF Financial, will offer distances for runners of all levels of fitness- a 5K fun run, a half marathon, a full marathon and for the first time in The Bahamas – a 50K ultra-marathon.
All races will finish in Georgetown's Regatta Park in Exuma for a Senor Frogs Finish Line fiesta and all day cookout.
Event Organizer Kevin Taylor said the Run for Pompey is the most genuine, authentic, celebration of culture, heritage and sports on the Bahamian calendar.
"Run for Pompey will not only provide a great race day but many opportunities for domestic and international visitors to enjoy all that The Bahamas has to offer," he said.
"Whether it is taking a dip with the world famous swimming pigs, learning about the history of Exuma through interactive cultural presentations, or just relaxing and connecting with new friends, the Run for Pompey is sure to have something special for runners and non-runners alike. We invite you to make history with us and be a hero."
Two-time Bahamian Gold medalist Pauline Davis-Thompson said the event will be "amazing."
"It is indeed a pleasure for me to represent something so amazing. We are talking about an amazing hero. Mr. Pompey was an amazing hero for this country. I feel like I am a part of him because my grandfather Thomas Davis hails from Exuma. It will be the most meaningful event in the Sports Tourism calendar in The Bahamas," she said.
Chief Executive Officer of BAF Financial Chester Cooper said the company is happy to sponsor the historic event.
"This is a rare opportunity to support a Bahamian event so closely linked with our history, legacy and culture. This is a most inspiring event as Pompey was a leading figure in the fight against slavery," he said.
General Manager of Sports Tourism Development Virginia Kelly said the ministry has embarked on a number of "bold and innovative initiatives" to bring thousands of tourists to The Bahamas.
"To this end, we have partnered with many of the biggest names throughout the world. We have partnered with the IAAF, the Miami Dolphins, the Miami Heat and we are happy to partner with one of our very own Mr. Kevin Taylor," she said.
"It is certainly a great event for the Ministry of Tourism to be a part of. While most persons know about our sun, sand and sea, they are beginning to know about our culture and through the Run For Pompey, they will know about our history. This is something that we are trying to get done through the marketing initiatives of everything the ministry does. This is an opportunity where sports tourism meets culture, sun, sand, sea and history."
BAF Financial and Insurance, Grand Isle Resort Exuma, Giv Bahamas, Bahamaslocal.com, the Ministry of Tourism, Sands Beer and Senor Frogs are sponsoring Run for Pompey.