All the fun is down in Exuma!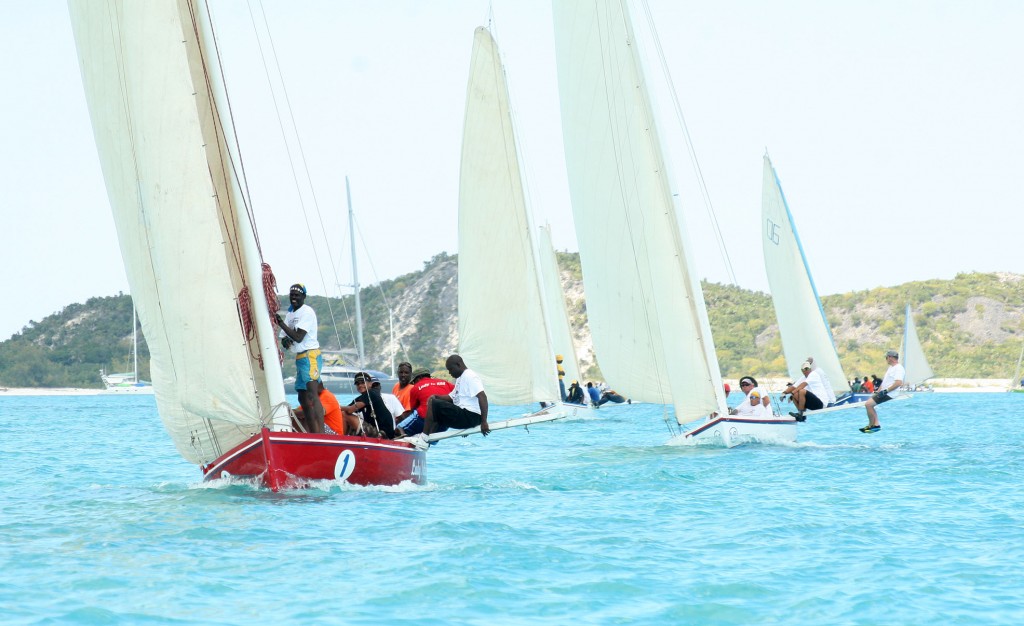 By Elcott Coleby
Exuma, The Bahamas – The 61st annual National Family Island Regatta kicked off on Thursday, 24th April 2014 in George Town, Exuma in beautiful Bahamas with the Class "B" Sloop races.
Prevailing after an exhaustive and hard fought battle in the Exuma bay was Lady Sonia, followed by Eudeva and rounding out the top three was Tari Anne.
Annual regattas in Family Islands such as Exuma, Andros and Long Island are principal components of the domestic tourism product offerings in The Bahamas and remain significant contributors to the local island economies. The three days of culture and sports that make up the regatta event also highlight Bahamian entertainment and local cuisine, where the latter extend well into the night long after the conclusion of the races. Many tourists, especially boat lovers, travel to The Bahamas to enjoy the sights, sounds, culture, native cuisine and to socialize with the locals.
This event is held annually on the weekend following Easter. The colourful sights of the competitive Class "B" Sloop race are illustrated in a photo essay attached: