BP's Christmas Day Special brings insight to the NIB debacle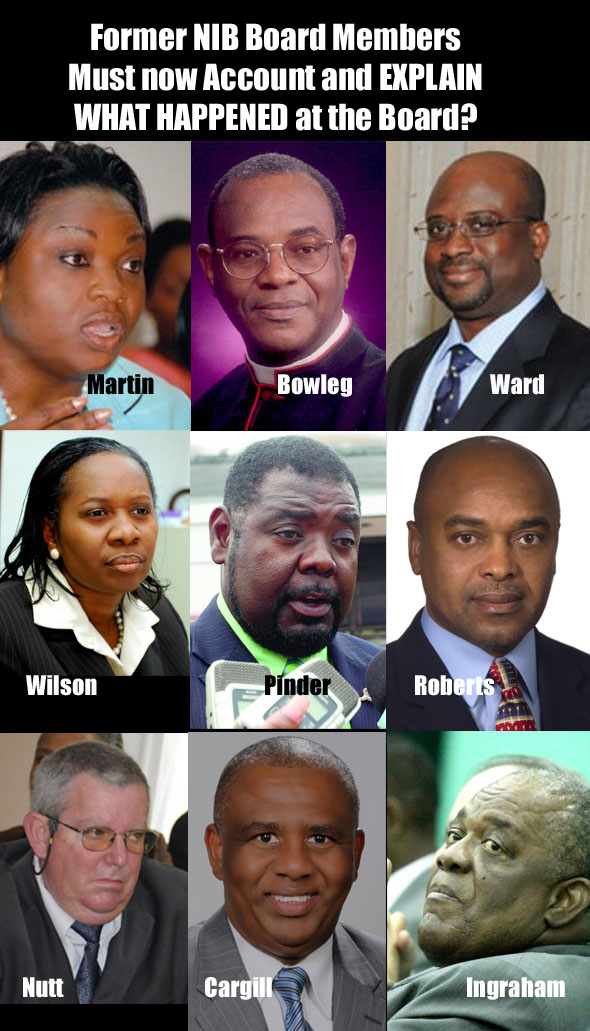 Nassau, Bahamas — Today we stand resolute that National Insurance was placed at risk under the management of Algernon Cargill and the former board.
Reckless abandonment and naked abuses have been committed at the social security arm. Wicked handling and scandalous mismanagement of the billion-dollar fund now raises questions as to what will be left of the fund for generations to come.
We know at the first sitting of the former board members were advised of the risks ahead and the fiscal cliff that awaited for pensioners and poor Bahamians. Yet, after doubling the taxes at NIB on the working poor, Executive Decisions inside the Corporation reaped dividends for the few at the top and created massacre and mayhem for those seeking benefits.
Untold in the press is how Survivor's Benefits were slashed to the children in late 2011 – without any notice to its beneficiaries – while 8 executives at NIB raided the cookie jar under the leadership of Minister, the Rt. Hon. Hubert Ingraham, Patrick Ward and Algernon Cargill.
Our theory concludes only they knew about the hefty executive bonuses raped from the Fund without knowledge of Board, and at least one member of the former Cabinet of the Bahamas.
When questions were first raised by former Chairman of NIB, the Hon. Philip Brave Davis, MP for Cat Island, Rum Cay and San Salvador, in the Parliament back in 2009 and again in 2010, former Prime Minister Hubert Ingraham dodged the reviews and never ever returned to the Parliament to explain the growing crisis at NIB!
Talk about Transparency and Accountability!
And now that all the dirty, dutty – 'dingy' -laundry at the social arm is coming out – they want talk about data protection?
Protection my foot!
Hubert Ingraham is mute – worse than a church mouse. And so is former Chairman Patrick Ward. But someone in the political leadership must speak!
They MUST SPEAK and explain to the Bahamian people what happened at NIB!
Who authorized the executive bonuses?
Who generated the scheme as to how bonuses would be paid?
Who issued the letter of instruction to the Royal Bank of Canada and ordered that the funds be paid to the 8 executives, thereby avoiding an accounting paper trail?
And why were bonuses paid to an Actuary – who was on contract at the time and whose contract never included such?
Someone must tell JOE PUBLIC!
And so, as we promised a good Christmas Day read, below we attach a review of the happenings at NIB, which concludes that a Commission of Inquiry must be CONVENED to get to the bottom of these SCANDALOUS ISSUES!
Fact is: you cannot "thief da peoples money" and get away with it!
Inquiring minds want to know.