Nassau, Bahamas – Algernon Cargill, Director of the National Insurance Board (NIB), is responding publicly to allegations of mis-management levied against the administrators of the country's social security organization by Golden Gates M.P. Shane Gibson and Cat Island, Rum Cay and San Salvador M.P., Philip Davis during their contributions in Parliament on December 2. ??Cargill said as follows, with regards the issues raised by Gibson:
1. With regard to the allegation that NIB is awarding contracts without going to tender, I wish to say that NIB has a very defined policy that governs the award of contracts and defines the NIB Tender Process. Our Tender Process is completely transparent and defensible. The 2009 document prescribes what works must be tendered out and what works can be performed without tender. I can say, without fear of contradiction, that the policy is followed in every instance since its implementation and any exceptions to the contract would be properly documented within NIB files and supported with business reasons.
2. As for the contracts being taken from persons believed to be Progressive Liberal Party supporters and given to known Free National Movement supporters for much higher amounts, I simply say, it has not happened while I have been Director. In fact, the spirit of business operations at the National Insurance Board has been and will continue to be to hire qualified Bahamians where the talent exists, regardless of political affiliation. We have awarded contracts to Bahamians based on competencies and capacity only. The National Insurance Board is an a-political organization, and I know of no instance where a contract was terminated for political reasons.
3. I have no idea of an item that was purchased by NIB for over $60,000 where the average bid was $13,000. I've never even heard of this. It should be recognized that through any tender or bid process, the National Insurance Board has to completely review all quotations and/or estimates received and compare to ensure that the product/service being delivered is equal. There are instances within the National Insurance Board and/or any organization where contracts are not necessarily awarded to the lowest bidder, but the tender/bid that completely meets the specifications of the product or service being provided.
4. As for the security of the old Buena Vista property, I don't know about a security firm being fired by NIB then re-hired by the Minister. I can only speak to the current situation as it relates to security of the property. NIB bought the Buena Vista property under the Progressive Liberal Party government. The building has stood empty and unoccupied for years, but it is not "gutted." Because it's been unoccupied, vandals and thieves have been taking off with valuable copper, windows, etc, and vagrants have been squatting there. It is the plan of NIB to renovate, restore and preserve the historical building, and so, to protect the asset of the Board, we have engaged a security firm to safeguard the property, and we have done so at competitive rates covering the period from 7p.m to 7 a.m. each night. Since the engagement of the security firm, we have had no further destruction of this historical property.
5. With regard to the charge that we have on retainer a lawyer representing NIB for matters normally dealt with by the in-house legal department: I can say that NIB will have to, from time to time, hire attorneys to provide additional expertise and assistance to our Legal Department. Our legal team comprises one attorney, and while she is competent, we do not have the capacity to handle internally every legal claim or industrial relations related claim we face. I am happy to say that we are seeing an ever- increasing caseload as we move forward with our compliance initiatives, consequently, rather than risk certain backlog, we have engaged the services of an attorney to help move cases through as quickly as possible. Additionally, we have also engaged on an as-needed basis an attorney to assist with industrial and human resources issues. This is not unusual or unique to my administration, as NIB has always had the benefit of industrial consultants in this regard. Nor is it unique to NIB or any other public or private enterprise in today's business environment. I can say unequivocally that our engagement of additional legal expertise is a warranted expense that improves our overall efficiency and helps us achieve our corporate goals.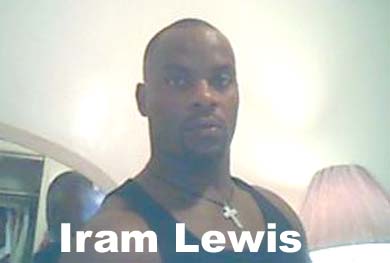 6. As for the charge that NIB paid out $7,000 per session for 22 sessions for training that could have been gotten in-house: First let me say that NIB has always availed itself of the opportunity to employ the expertise of external trainers to train its staff. The Training department of the National Insurance Board exists primarily to facilitate the training of its human resources. This includes, of course, finding the expertise, wherever it exists, and securing competitive prices. It is not economically possible or even desirable to have all of the training experts resident in-house. And so, NIB has always employed external trainers as and when needed. As for the astronomical sums quoted, I can simply say that it is incorrect. I know of no-one who was paid anywhere near the sums quoted and consider that NIB obtained considerable value for money through the engagement of an external trainer and can already see the benefits of this exercise as we continue to transform NIB into a more customer friendly and efficient organization.
7. It is true that NIB has scheduled a two-day Executive Management Strategic Planning Meeting for two business days, but this is not unlike similar initiatives held for senior executives during the history of the National Insurance Board. As for the imminent one at Abaco, we have been successful in negotiating rates significantly below market (less than $200 per day). I am confident that the final costs to the Board will total less than was spent on the last 2-day executive retreat held at Emerald Palms Resort, South Andros, in 2006. Cost aside, it must be stressed that Strategic Initiatives such as the one planned, are vital in that the team is able to get away to plan strategies for the coming year , focus on the key business drivers that we face, and ensure team alignment to meet the business objectives and customer service strategies.
8. There is not much that needs to be said about the contract for the Inagua Clinic except that construction is progressing despite the fact that the Board has had to sub-divide the contract from one major contractor to several contractors. At the time this decision was made – early 2008 – no one contractor on the island was considered to have the capacity to handle this major undertaking alone.
As for the allegation made by Philip "Brave" Davis that an NIB employee is being awarded contracts, I can only say, no employee of NIB – permanent or on contract – has been awarded any contract to perform any works in the Board's building division or anywhere else in the organization.