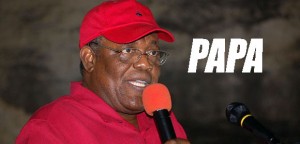 Nassau. Bahamas — An FNM MP representing a constituency in southern New Providence was overheard telling an unemployed mother yesterday, "I am not having any back-to-school event for these rude ill-mannered children!"
The MP who has made a Houdini move on his constituents for the past four years is now seeking the nomination for a seat in northern New Providence.
The Parliamentarian known for his blasting oratorical theatrics has not opened a constituency office in his area for years, but is said to be banking the government's constituency allowance every month.
According to editions in the Nassau Guardian and Daily Tribune, the FNM Member of Parliament could not report what he has done with a $50,000 constituency allowance and there is no evidence, which can prove he has done a single thing for his supporters since being elected in 2007.
Another unemployed woman in the area of the MP told Bahamas Press, "This is the worst representation we have had since this constituency was named. Never in the history did our MP treat us this way. This FNM MP has treated this community in the same manner he has treated his many illegitimate children and I hope if the FNM has any moral fortitude, they will drop this bad candidate from the race in the upcoming elections."
Many FNMs are running scared as a number of sitting MPs are breaking down the doors of Prime Minister Hubert Ingraham to have them run in a different constituency.
As a matter of record, Bahamas Press has recorded that some 200 senior generals of the FNM like Roscoe Thompson III, Glenroy Flo Saunders, Dr. Jonathan Rogers, Dr. Lunn and Oswald Ubie Marshall have all left the party along with thousands of known die-hard supporters around the country.
One officer of the FNM told BP, "This November Convention we will definitely see a different FNM. We have fewer hard-line supporters coming this year. We had an entire Women's Association on Grand Bahama resigned from office and the young FNM supporters have fled to the DNA."
Meanwhile holding a steady command of his ship, PLP leader Perry Christie has rolled out a mass weekend of Back-to-School events for every constituency in the country. From Farm Road to South Beach students returning to the classrooms will get a free hair cut and some needed supplies. Residents are advised to listen to the radios to hear where those events are being held.