There is peace on the street
Nassau, The Bahamas – The deployment of all police resources to the front lines to assist in the fight against crime has had a profound impact on the war on crime and criminality, Minister of National Security, Dr. the Hon Bernard J. Nottage told House Members Wednesday.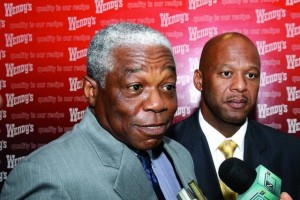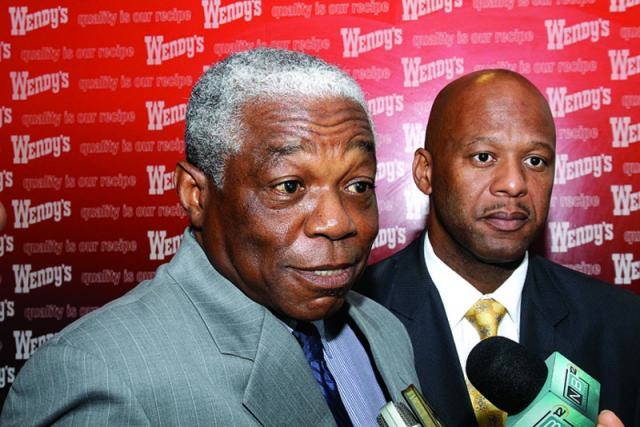 Dr. Nottage said the objective is to immerse police officers in communities so that they are near to the people they are sworn to serve and are able to respond quickly to calls for service in whatever form required by the communities.
"This provides the communities with an assurance of safety," Dr. Nottage said.
The National Security Minister said Saturation Patrols in the "crime hot-spots" are also having "significant impact" in the war on crime and criminality – particularly violent crime.
"The Commissioner's current mandate is that all marked patrol cars of the Mobile Patrol Division are deployed during times when, historically, most crimes are committed," Dr. Nottage said.
"Each car is double-manned by officers who are properly trained, appropriately armed and properly led. To facilitate this operation a Superintendent is assigned to head this Division supported by an Assistant Superintendent and three Inspectors.
"Additional officers were recently transferred to this division to build capacity and to maintain a dedicated level of operations," Dr. Nottage added.
Dr. Nottage said to complement the uniform patrols, a team of "properly trained, armed, briefed" officers led by a Superintendent of Police has been mobilised in unmarked police vehicles.
"Their mandate is to target prolific serial offenders and criminal suspects who are considered armed and dangerous and who pose an ever present danger to members of the communities in The Bahamas," Dr. Nottage said.
"These officers are deployed in unique shift patterns and are at the sharp end of policing. To date they have been extremely successful in their efforts."
Dr. Nottage said Police motorcyclists from the Traffic Division of the Royal Bahamas Police Force are also playing a significant role in this regard as cyclists are able to negotiate busy streets must faster than police patrol cars.
"Many successful interventions have been made by officers from the Traffic Department," Dr. Nottage added.
Dr. Nottage said numerous operations have been mounted by officers from across the Force over the past two months with each operation having "clear objectives." The operations have been led by Divisional and Sub-divisional Commanders and "have been very effective in interdicting serious crimes and offenders such as drug peddlers, and persons in possession of firearms."
"These operations have also targeted road users who contravene traffic laws and regulations," Dr. Nottage said.
Dr. Nottage also commended the Office of the Attorney General for its "full support to the Royal Bahamas Police Force."
"This is evidenced by the number of murder accused and other serious offenders who are currently incarcerated based upon successful arguments before the Courts by attorneys from the Office of the Attorney General.
"Swift Justice Meetings are convened weekly by the Hon. Attorney General and senior leaders from the Police Force attend those meetings. This high level of involvement by senior police officials and senior team leaders from the Office of the Attorney General is paying good dividends. Of significance is the fact that a number of leaders of organised crime groups and members of gangs have been incarcerated for serious crimes.
"Additionally, the Royal Bahamas Police Force receives good support from sitting Magistrates who are remanding serious offenders such as those suspected of involvement with the illicit drug trade and firearms," Dr. Nottage added.