PLP HEADED ON A COLLISION COURSE – GOING NOWHERE FAST

!
The John Travolta saga reminds the world how corrupt the PLP could be!

– 'Snitch' appointed to Cabinet!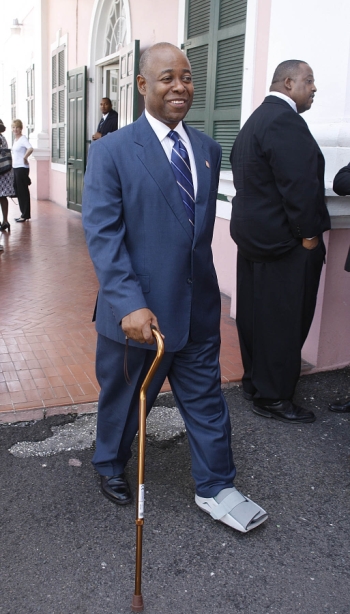 Nassau, Bahamas – During the opening of the LPIA phase II Tuesday evening, current Minister for Tourism, the man who a lawyer said in court was the "initiator", was overheard telling reporters that he is concerned over plans to construct a hotel at LPIA.
Why Wilchcombe is in the new GOLD RUSH Cabinet still has us puzzled, but what is even more concerning to us is the fact that Wilchcombe, who told the press he was concluding an investigation in Tourism, has yet to report anything to anyone.
Six months ago, the public found out that thousands of dollars went missing from the ministry and were paid into a shell company registered in Delaware, which had only $10 on its bank account.
Wilchcombe told the media at Government House his ministry had began an investigation on the matter and that, not long from now, the public would know the findings.
Well, guess what? Talk is cheap and das the PLP: Smoke and mirrors, hot air! Bag a wind! Bull****ers gone ta bed!
We told you Wilchcombe would get nothing done. And if you don't believe us, just ask Pleasant Bridgewater. Just ask what the "SNITCH" did to her!
Its ain't long nah! There are just four years to go before the old wind is GONE!
We report yinner decide!