Police have confiscated some three hundred and eighty-five (385) firearms for the year
Nassau, Bahamas — Drug Enforcement Unit officers around 4 PM on Tuesday executed a search warrant on a home situated in Caravel Beach, Freeport where they discovered three plastic wrapped packages, each containing suspected marijuana.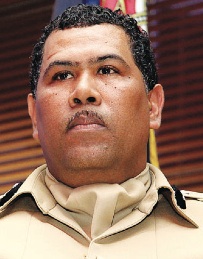 A male resident who resides in the home was arrested. The drugs, which weighed 3lbs, have a street value around $3,000.00.
Police are investigating this matter. Will the man arrested be convicted?
More weapons are off the streets!
Police are reporting in three separate incidents they are cleaning up the streets of New Providence of illegal weapons and have taken three more firearms along with a high quantity of ammunition into their possession.
The first removal came around 10:35 pm on Wednesday by officers of the Internal Security Division.
Those decent lawmen responded to an armed robbery complaint and as they arrived at the rear of an establishment on Soldier Road they found a shotgun along with a quantity of shotgun shells.
In the second incident, officers of the Southwestern Division (Carmichael Road Police
Station) uncovered a handgun, along with a quantity of ammunition from a track road off
Carmichael Road on Thursday around 9:45am.
Those hardworking officers were on routine patrol at Miller's Heights, in the area of the basketball court when they observed a tall slim male acting suspiciously.
After seeing the officers the man fled through the nearby track road where he dropped the weapon and evaded police.
In the third incident officers of the Northeastern Division confiscated a handgun along with a quantity of ammunition from a park at Williams Lane off Kemp Road.
In this incident, occurring around 12:40 pm on Thursday, officers acting on information went to the park where they observed a group of males acting suspiciously.
It is reported that the males on seeing the officers fled like ballerinas leaving the stage. When the officers conducted a search of the area where the men were they discovered the items.
Since COP Greenslade ordered a war on crime, police have confiscated three hundred and eighty-five (385) firearms along with over six thousand rounds of ammunition.
This is good news!