Bahamas Press has the files and from what we know C. B. Moss lied to the public and is indeed on Bacon's payroll – MORE TO COME!!!!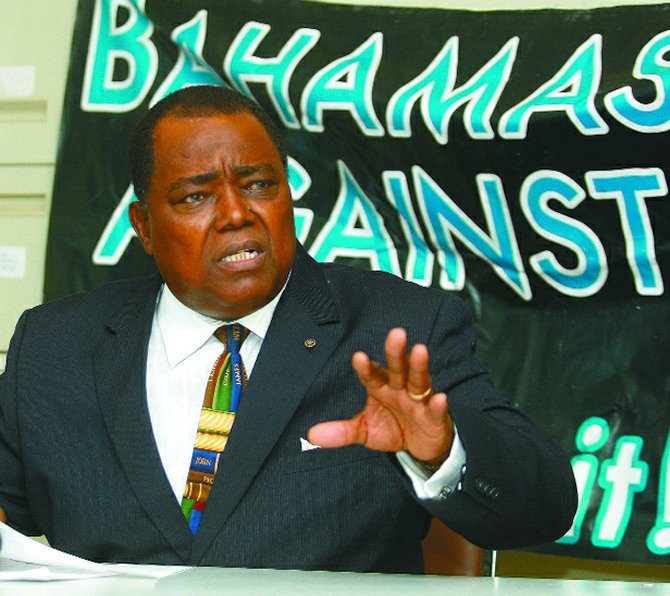 Moss shake down Bacon for $75,000 for a campaign against Nygard! BP HAS MORE TO COME!!!! – LET THE TRIBUNE TALK NOW!!!!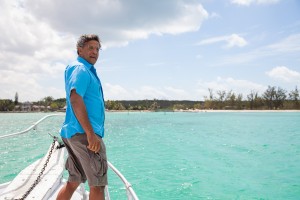 NASSAU, BAHAMAS — C. B. Moss is now can be best described as a non-practising Christian after he told a radio audience this week that the Clifton matter has nothing to do with the neighbour of Louis Bacon.
Bahamians are fast becoming weary of the debate and are indeed concerned with the preacher's inability to speak truth.
This morning Bahamas Press begin the release of a series of communication which confirm the activity between Moss and teams connected with Bacon.
Moss told the show that persons – including Prime Minister Christie – are seeing this whole debate over the Clifton Bay through the prism of Louis Bacon and Peter Nygard. He suggested that this is not the case and that the matter of Saving Clifton Bay has absolutely nothing to do with the men, but everything to do about protecting the Bay.
WHAT A LIE! And this morning Bahamas Press the most dangerous investigative website has many document which confirms and exposes the truth.
Moss doesn't know a lie when he sees it and could not detect a lie if it was as BIG AS CHRIST CHURCH CATHEDRAL. But Bahamas Press will show yinner today what a liar Moss is!

Intelligent Bahamians know better that the Save the Bays/ Protect the Bays/ Save Clifton Coalition is all about the feud Louis Bacon has created against his neighbour Peter Nygard for his property.
Fact is Louis Bacon wants Clifton and the Bay and advised in a letter published in the morning daily that he would have bought it 14 years ago.
Here's another point, which proves this whole saga, is all about Peter Nygard, because, if it was not about him, why is C. B. Moss in a radio ad, calling for the government to not grant him the lease to rebuild his home at Nygard Cay?
If Mr. Moss believes the Clifton debate is about protecting the environment, then perhaps should he not have included in his ad a commercial against BEC, Shell, ESSO and Texaco, who, according to fishermen and divers in the Bay, are pouring tons of oil into the Clifton Bay every year?
But this does not concern Louis Bacon's Coalition and their paid hack C. B. Moss. They are attacking Peter Nygard. They are creating commercials around Mr. Nygard while the oil companies are killing the coral reefs in the area.
Point here is this: we can see a lie from a mile away. And when we see people like C. B. Moss, we know it's a big lie in the making.
Point to ponder: Do you believe C. B. Moss is paying out of his own pocket thousands of dollars to have commercials played on the air? NO!
And if ya believe that, then you should join his church and become the fourth member of Mt. Olive Baptist.
Look how they have contaminated the preacher…WHAT A LIE!
Now READ THE EMAIL FOR YOURSELF AND THEN TELL ASK YOURSELF: Why would a PREACHER from Bain Town present such a lie on Chrissy Love show yesterday?
We report yinner decide – MORE DATA TO COME!!!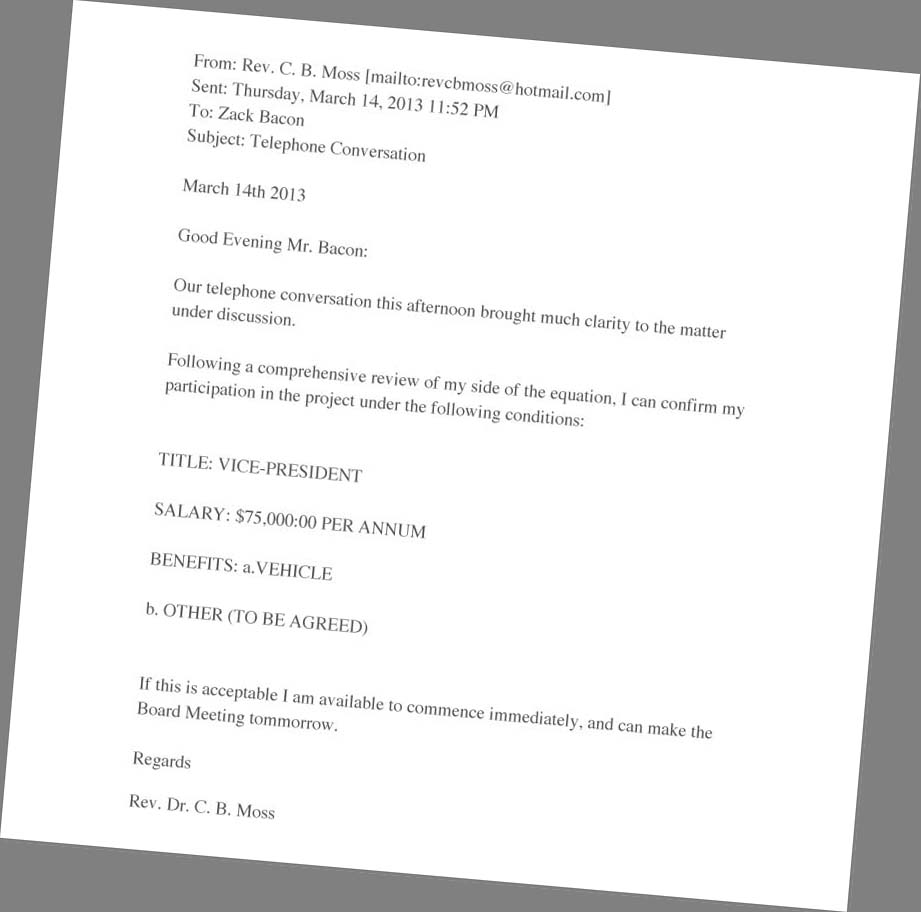 Boy, wait tell yall see the rest BP has to show and report…Standby…