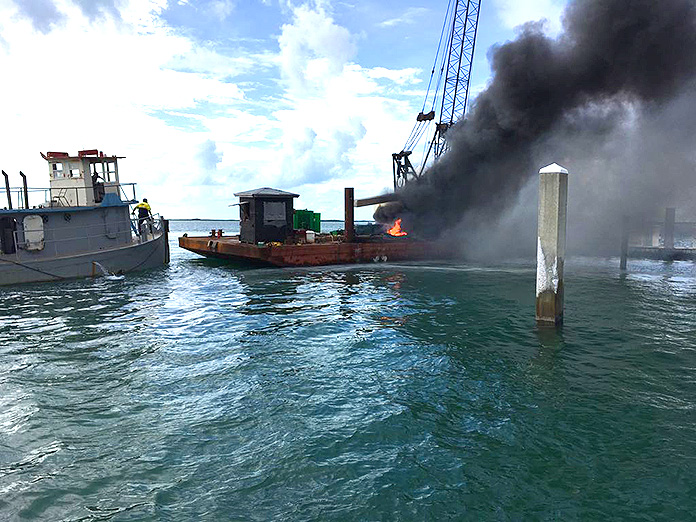 Bimini – Reports are that on Wednesday 29th August 2018, shortly after 9:00am, police were called to a construction site at a resort on North Bimini, where reports are that a male Dominican worker, who was operating a crane and lifting a 40ft beam from a barge to the dock, when the cable of the crane allegedly snapped, causing the beam to fall.
The fallen beam landed onto the crane cabin that the victim was inside. The male victim was pronounced dead at the scene by a doctor from the Bimini Clinic.
Police are actively investigating this matter.