Another Government Gussiemae Delegation this time in the Netherlands…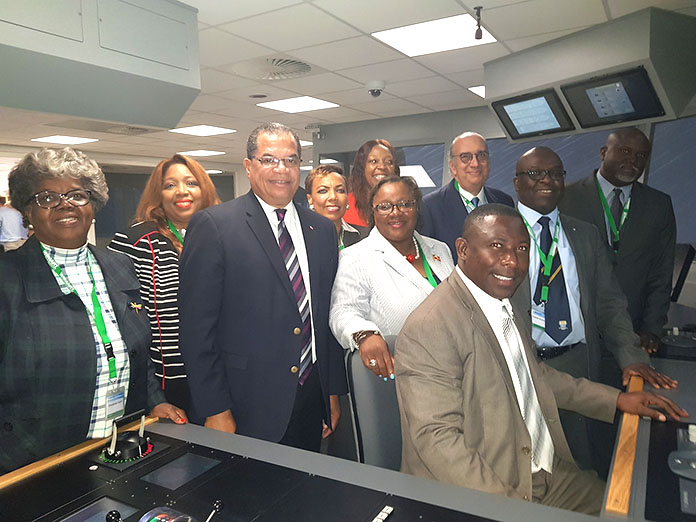 The Netherlands- A delegation led by Senator the Hon. Dion A. Foulkes, Minister of Labour and the Hon. Renward Wells, Minister of Transport and Local Government visited Carnival Corporation's Center for Simulator Maritime Training (CSMART) facilities in Almere, The Netherlands from the 21st to 24th August, 2018.
The ten-member delegation was briefed by Carnival Executives on the organizational structure, history and future plans for Carnival's nine cruise ship brands which include Carnival Cruise Line, Princess Cruises, Holland America Line, Costa Cruises, P&O Cruises and Aida Cruises. Carnival is the world's largest leisure company with a combined fleet of over 100 vessels and 120,000 employees.
The delegation toured CSMART and observed and participated in maritime training simulation exercises.
Minister Foulkes said that "the Government is committed to maximizing employment of Bahamians aboard Carnival's cruise ships and that a joint committee was established several months ago to formulate an employment agreement and to begin recruitment of Bahamians."
Also included in the delegation were representatives from The Bahamas Maritime Authority (BMA), National Training Agency (NTA), University of The Bahamas (UB), Bahamas Technical and Vocational Institute (BTVI), LJM Maritime Academy (LJMMA) and the National Skills and Training Committee (NSTC).