BP SUNDAY SPECIAL >>> Winter is coming….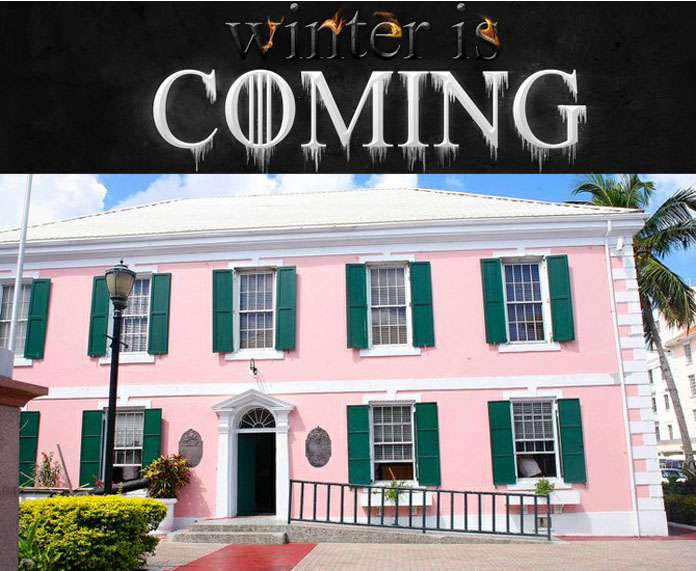 Nassau, Bahamas – A former senior man deep in the walls of the ruling PLP Government has lost it all in one term under the Christie Regime.
The politician could not believe going into politics could be so brutal, and today has been left stranded by the party he once loved.
A BP exclusive deep into the troubles of the politician would lead one to the new ward at Sandilands, the ward we believe the Christie Government completed to send PLPs to following the upcoming defeat at the polls in 2017.
The politician, who once appeared like a breathe of fresh air in Bahamian politics, has now lost everything from job to family thanks to a sweetie who hooked him out of his bed and deep into hers.
And while excuses for his late night rendezvous led BP investigators deep into the crib on Paradise Island where the wife was told he was attending conferences across the world, our team captured how the gal from over-the-hill with incredible gymnastic abilities sent politician into a trance as he pleaded with her night after night not to leave him.
On what was supposed to be a weekend turned into an entire 10 day lockdown on PI with the couple.
The politician is so lost nowadays that it appears that he no longer has any interest for the PLP winning or losing the next election.
Sources tell us the politician plans to leave the country after 2017, and he hopes to kidnap the gymnast all at the same time.
Winter is coming and homeboy bed has mysteriously turned cold!
Read soon on BP where another PLP candidate was told in his constituency "GET DA HELL OUTTA TOWN!" HAPPY INDEPENDENCE BAHAMAS!!!!
We report yinner decide!