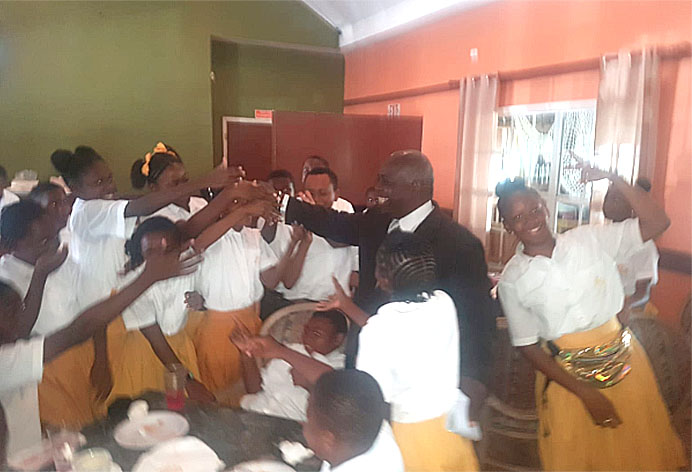 Nassau – Opposition Leader the Hon. Philip Brave Davis joined students of Nassau Christian Academy (NCA) at lunch today at D's Water Cafe on Arawak Cay. The students flocked and greeted Mr. Davis who offered words of condolences and comfort to them on the recent and untimely passing of their principal, Mr. Bentford Isaacs.
Mr. Davis also encouraged them, admonishing the students not to be distracted, but to continue to work hard in school as securing a good education was important to their future.
Mr. Davis is pictured greeting the NCA students.