Watch how Jeff Lloyd is about to appoint a DYKE to head up the PACE school for girls in the Bahamas!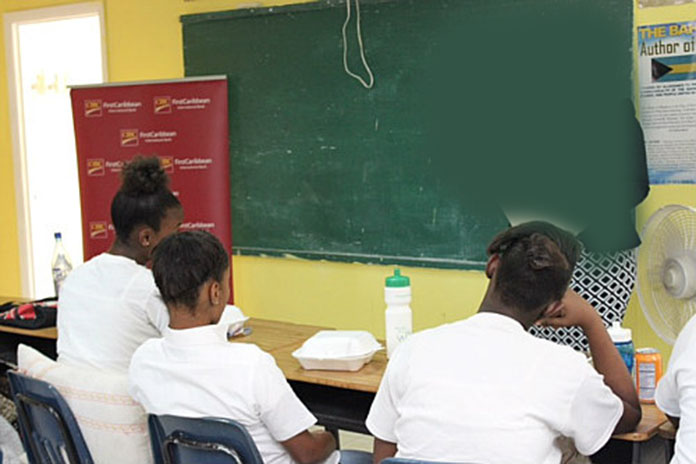 Nassau – Bahamas Press is monitoring a decision of the Ministry of Education to appoint a known dyke as the new head of P.A.C.E.
Now BP is watching and monitoring this one closely because we want to know why would Minister Jeff Lloyd appoint a "bicycle rider" to look after young school girls who have been already traumatized with an early pregnancy?
Now the new dyke appointee, who was chased out of the schools in Eleuthera after she allowed a man get away with a serious molestation case, should not be appointed! She was moved to Briland to escape the mainland wrath.
The dyke, a graduate of Oral Roberts University and is described by her peers as a chief "Bicycle Rider", operated like a man from dark days of The Government High. She, according to them, takes pleasure in training young gals to hate man. And, with her experience, it is quite possible that if appointed at PACE she just might persuade the young mothers to run from men for good. Someone must protect da CHURRIN!
Jeff Lloyd, what's wrong with you?
We report yinner decide!