Statement from the Leader of the Opposition The Hon. Philip Davis…Announcing Decisions from the PLP's Leadership Council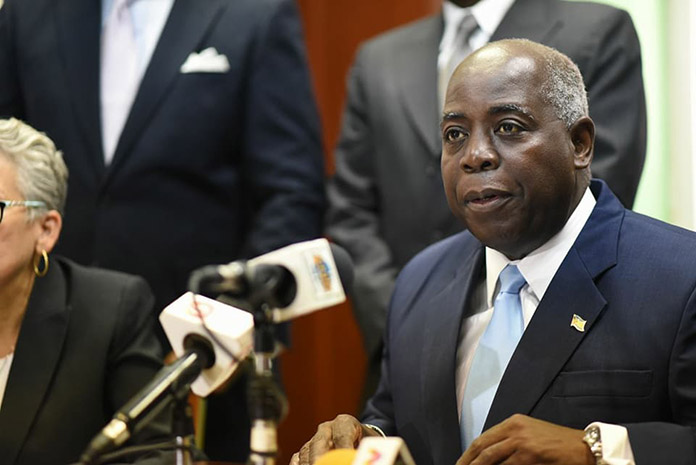 The Leadership Council of the PLP held its first meeting since the General Election on 31st May at the Lynden Pindling Centre. In addition to the officers of the party and elected council members, all candidates in the general election were invited to the meeting.
I wish to announce the following arising out of the meeting:
The Shadow Cabinet
The Hon. Philip Davis MP: Prime Minister's portfolio, Urban Development, Bahamas Power and Light, Bahamasair and the Ministry of Works
Mrs. Glenys Hanna Martin MP: Social Services, Transport, Aviation, National Security and Tourism
Senator Fred Mitchell: Foreign Affairs, Labour, Public Service, Immigration and Trade
Mr. Picewell Forbes MP: Environment, Housing, Sports and Culture
Mr. Chester Cooper: Finance, Financial Services and Industry, National Insurance
Senator Michael Darville: Health, National Health Insurance, Grand Bahama and Education.
Senator Clay Sweeting: Agriculture, Local Government, Marine Resources
Senator Jobeth Davis: Attorney General and Legal Affairs, Youth
In the first instance, inquiries on matters of public interest related to these portfolios and the views of the Progressive Liberal Party on those portfolios should be referred to these individuals.
The Shadow Cabinet will be supported by resource persons, many of whom will be former Ministers in the government.
Constituency Caretakers
The Leadership Council has asked all candidates in the general election of 2017 to remain engaged in the constituencies in which they stood for office and to work with the local branches until the party has indicated after consultation with them the way forward. These Candidates will continue to be a part of Leadership council meetings. They are officially designated Constituency Caretakers.
In the first instance then, residents of the various constituencies who wish to be engaged in the work of the PLP in their area should utilize the services of these Constituency Caretakers as a link to the party and the branch in the respective constituencies.
I wish to thank the former candidates for agreeing to this work. I realize the tremendous sacrifice this will require. I am confident that this is part of the rebuilding process as we move forward.
End