From The Office Of Leader of The PLP On The Death  Of Basil Sands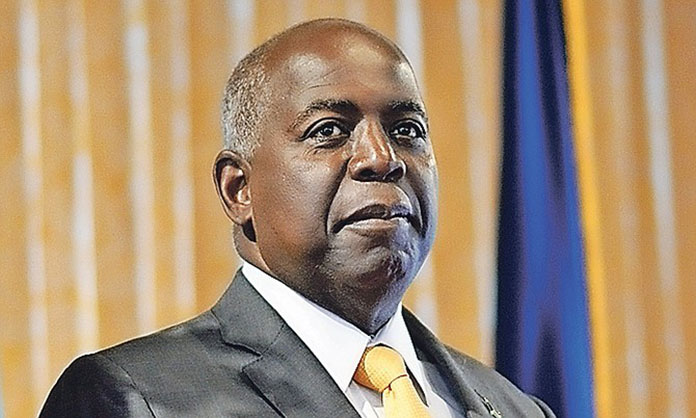 19 July 2018
It was with a great deal of sadness that I learned of the death this morning of my very good friend and supporter Basil Sands. 
This is truly a sign that an era has come to an end. 
Basil Sands was a brilliant man.  He was a pioneer in his field as an accountant.  In some sense we did not know the word accountant and what it was until he came home from school.  He founded his own practice and was successful beyond measure.   Many Bahamians followed in the path where he trod. He was the founding President of the Bahamas Institute of Chartered Accountants.
In politics, he was a supporter of the PLP.  He never wavered in that support.  He did not hide it.  Whether in or out of government, the PLP received his commitment to help the progressive cause.  This was true whether it was Sir Lynden  Pindling at the helm, or Perry G. Christie and right up to this day with me as Leader.
In civic life, he was a leader of the Prince Hall Masons.  He rose to the ranks of Sovereign Grand Commander of the Prince Hall Masonic Order worldwide.  He served in positions in the Prince Hall Masonic Order at the very highest levels both at home and abroad.  In that endeavour, many young Bahamians followed in his path in the fraternal order. 
He cut a swath of leadership which is to be envied.
He was an avid and committed Anglican and served as Treasurer of the Anglican Diocese of The Bahamas and the Turks and Caicos Islands. 
He was honoured by Her Majesty the Queen in 2006 and made a Companion of the Order of St Michael and St George.
I am sorry that he has passed. On my behalf of my wife Anne and the entire Progressive Liberal Party, I extend to his family, his wife Roberta, his children Robert ( Sandy), Diane, Basil Jr., Rene and Duane.
May he rest in peace.
End