Please us find our member of the family letter writer says….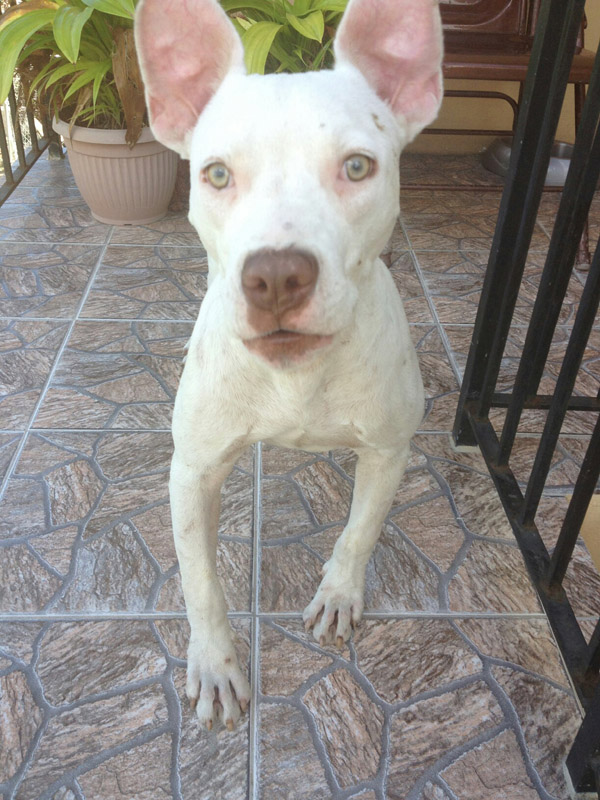 Dear editor,
I filed a missing dog report to the police they did a great job taking my report and doing a great investigation. Unfortunately Nassau is a small but large area when looking for a dog. This was about 5 months ago but today driving from work I saw a gentleman maybe the thief walking a dog which greatly resembles my dog.
I know it's only a dog but these little things make a big difference I am just asking if you can post this for me please so I can get a family member back.
He goes by the name ZUSE he was stolen from the Carmichael area close to Jubilee where he was spotted. I am willing to offer a reward of 300 hundred dollars for his return.
His ears might be cropped now and he is bigger but the marks on the attachment is the same.
Thank you,
Cameron