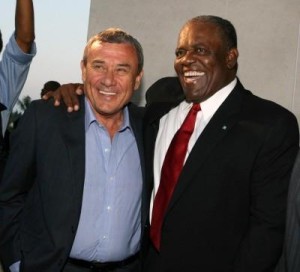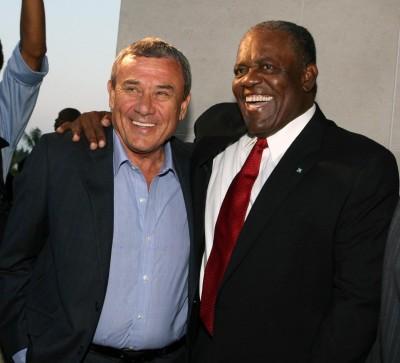 Nassau, Bahamas — When FNMs meet with their leader in Convention this coming November, Hubert Ingraham will have a surprise for the entire country.
Ingraham will announce plans for Atlantis' Phase 4, which will provide thousands of new jobs into the local economy. BP has learnt Ingraham's recent visit to South Africa included an extensive tour of the new models envisioned for the resort. Readers are reminded of Kerzner's plan for a $100 million upgrade, which will run parallel to the upcoming project.
A sneak preview of the plans for Phase 4 presented show extended water park, which also involves an exotic tropical zoo with animals from all around the world. The expansion we are told is Ingraham's trump card for the general elections, which will stimulate much needed employment for the country.
An Ingrahamite told BP, "These plans for Atlantis already has Cabinet approvals and are scheduled to begin by the end of the year.
"Ingraham shall deliver on the promises put to the Bahamian people in 2007. By next year spring Bahamians shall be witnesses to a complete transformation of the country. The new airport terminal is slated to open in  the spring. The straw market will be ready to open by spring. We will witness a completion of several corridors this coming spring, and the spanking new stadium will be nearing completion. Hopefully as negotiations  are completed, Baha Mar will engage the construction services of thousands of unemployed Bahamians."
BP has learnt the new phase at Atlantis shall result in 2,000 permanent jobs resulting in the further revitalization of the local economy.
"When we meet in Convention, our Prime Minister shall confirm all the details, which will include the employment of thousands of workers. Ingraham will prove that in tough times he is the better manager who can deliver," The Ingrahamite said.
However, despite all these plans, signals have come to us by another insider who off the record stated that come November 3rd, Ingraham could perhaps deliver his final speech on the Conclave floor. "We know something is also going to be announced as the Party leader, we have already been given signals that he will not go at it again."
Whispers inside the Party tell us the one to watch emerging is the MP for Marco City, Zharvigo Laing, who of late has begun a massive public relations blitz. BP has learnt Laing has engaged the services of a major public relations company to organize his message. We are told he is about to take  a key position in the Party.
One political observer said upon hearing the news, "I thought the super bowl was the thing to watch but I cannot wait for November, because it looks as if we have one of the most interesting political games unfolding this November."