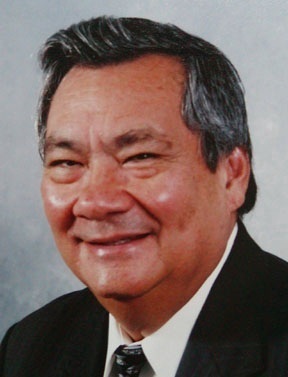 Dear Editor:
June 28, 2011
I would be most pleased if you would deem it fit to publish the following:
I am in Tampa, Fla. Recuperating from open-heart surgery and almost suffered a post-surgery heart attack after reading the article appearing in the June 18th. issue of the Nassau Guardian that was emailed to me by a concerned member of Calvary Bible Church.
What concerned me most was not the act that the Hon. Brent Symonette was dealing with an issue it is quite obvious he has no real inkling of its true nature, but the manner in which he dealt with it as a supposedly representative of the Bahamian people. I once thought he had a bright future in politics, but no longer – if his handling of this vital issue is an indication of his intellectual, moral, political and spiritual acumen.
If the Guardian's article is correct, he voted for a Bill he did not read. That immediately reminded me of the statement Mrs. Pelosi, the then leader of the Democratic Party, when she said, concerning a controversial bill that was seeking passage in the house: "You'll have to pass the bill in order to know what's in it." The Hon. Bahamian Member of Parliament, Mr. Brent Symonette's statement is just as stupid, irresponsible and shows a complete lack of concern for the Bahamian people's welfare. How is it possible for any Bahamian – or anyone else for that matter, even the UN – to take him seriously! His actions betray both his mentality and his lack of concern for Bahamian citizens. He simply does not have the interest to UNDERSTAND the issues he's dealing with on our behalf!
Again, if the Guardian's statement is accurate, Mr. Symonette seems to have no consciousness or awareness of the spiritual and Christian ethos of the nation he is supposed to represent. Every period of our history has show a disdain and rejection of the sodomite lifestyle. But it appears that, for My Symonette, it's only what he – or his UN friends – think is morally acceptable to a people – and that in spite of the fact the preamble of our constitution mandates that he reflect "Christian principles" in his behaviour and decisions as a representative of the Bahamians who elected him to represent them – not HIS personal moral values. One must wonder if he has not, both in principle and in actuality, violated the constitution, which he has sworn to uphold as a Member of Parliament. Is this not and evidence of his inability to truly "protect" the Bahamian people? He simply is not aware of the Christian underpinnings or the thrust of the constitution. How can he "protect them in these areas?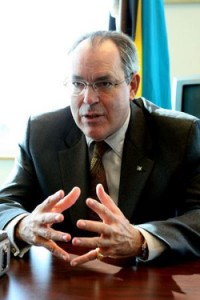 On wonders what "human right" Mr. Symonette is concerned about with regard to hose that choose to perform one particular type of sexual activity. Our present laws offer protection for all citizens from unlawful harm. Doesn't Mr. Symonette understand that fact? Is this another evidence of his inability to truly "protect" the Bahamian people? He doesn't know the laws of the land! In addition, he does not understand the nature of the bill. He refers to his being in agreement with the right for everyone to have a choice, what he calls, "the expansion of rights for "people of any persuasion." In context, he is referring to so-called "right" of individuals to choose their their sexual mate. However, the right of choice is not the issue, it's what is it right to choose without forcing others to agree that that choice is the right one for everyone. He is actually voting that Bahamians agree that homosexuals are a special group of people based on their preference to have sex with whom they please and that we must agree that this is a "right" position for all to believe, or else hey will be penalized for it. In other words, he is forcing Bahamians to endorse the lifestyle of sodomites or be punished by the Government for not doing so. This just does not make sense!
I and other colleagues in the Christian Ministry here in the Bahamas, have adequately covered the moral, health, psychological, historical and biblical reasons for outwardly rejecting the homosexual/sodomite way of life in previous public communications as well as from our pulpits, so I won't do so at this time. My concern is that we, as Bahamians, must protect our future, by being sure that those who represent us are able to do so both morally and spiritually as well as intellectually.
The following quote from the Guardian's article is also very troublesome 'The United States supported the resolution, which also asked that the study be conducted before the end of the year to look at how international laws can "be used to end violence and related human rights violations based on sexual orientation and gender identity." This "universal Brain washing" strategy has already been set in motion via the so-called "hate-speech" bills passed by the UN and imposed upon its members, including the Bahamas. It appears in section 53 (3) IV of the Communications Bill 2009 that is presently being implemented by our URCA. The import of this proposed mandate upon "freedom of speech" was well recognized by the PLP leadership from a political perspective when they challenged ZNS for attempting to implement it with reference to political speech. The same principle holds with reference to the Church, but now, not only is free speech impacted, but also freedom of religion. A research on the negative impact of this being imposed in Great Britain, Australia and other UN member nations, is easily discovered by doing even a google research using "hate-speech" as a keyword.
As we say, "mark my words, soon it will be illegal for preachers, or any one else for that matter, to read portions of the Bible condemning sodomy. There is no question that the UN is on a deliberate path to, at a minimum, marginalize Christianity throughout the world by seeking to remove its world wide traditional and historical impact upon human values. It's relentless efforts to eliminate capital punishment, promote abortion on demand, remove gender distinctions and the such, including the issue under discussion, creating a new non-gender gender!
We need representative "who understand the times" and who have the courage and moral fortitude to do what is necessary, not only for the physical and material protection of our citizens, but also for their moral and spiritual benefit as well.
Yours for a truly "better Bahamas,"
Allan R. Lee {citizen}
P.O. Box N1684
Tel. 813-361-0448
alee777@gmail.com