<<< A suicide drill at a public school. Every time Ingraham goes to parliament and burrow money, he's placing your child under a tight, TIGHT noose. The people we TRUST are enslaving the young of this country. Bahamas We Need Change!  (file photo)
Nassau, The Bahamas — There was a time in The Bahamas when suicide happened once every 20 years, but not so today. Today in the Bahamas police are classifying deaths as suicide every 20 hours. All in all, Bahamians are getting tired of this miserable life, a life becoming more and more difficult for Bahamians thanks to Hurricane Hubert.
NEMA is talking about Hurricane readiness. We at Bahamas Press know of a category 7 already here, and his name is Hurricane Hubert. Now beating down on the islands of the Bahamas, killing men, women and child!
Ingraham's victimizing policies are leaving scores of Bahamians hanging from ropes all across this country. Some of the latest suicide victims were found hanging from trees, some in closets, some in the bathroom, some from the stairways leading to the bedrooms, one in the churchyard and one recently inside a small security booth.
From schoolboys to pastors, to marriage councilors, to faithful church members all are now committing suicide here in The Bahamas! But why is this happening? WHY? There has been recently an incident where one hung himself whilst in the custody of police. The teenager had just completed a police interrogation.
Never in the history of this country has Bahamians seen so many people taking their own life in 6 short months, the number is STAGGERING. This is amazing for a 'so call' Christian nation. This sounds like a nation under the a gale force wind of the DEVIL! The rise in suicides, are a direct result of Hubert's policies and rash decisions, which are oppressing this people: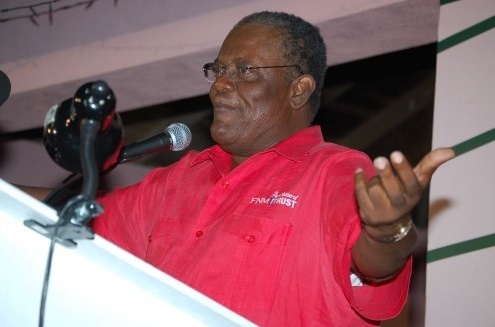 • More than 2,500 public servants dismissed, retired, made redundant or contracts not renewed in the public service. Ingraham FIRED them all as promised!
• Some 5,200 residential consumers at BEC lights were turned off due to an Ingraham Cabinet decision to have them turned off.
• Billions of dollars in development contracts on islands all across the country were REVIEWED, STOPPED and CANCELED by Ingraham.
• The cancellation of Carifesta 2008, a world cultural event for the country. Ingraham ignored THE CULTURAL COMMUNITY!
• Ingraham and no one else, has delivered the largest TAX INCREASE on the POOR of this country. The largest ever in our history, where some 160,000 items were increased in 2008. (E.g. PENCILS, Pens, texts books, shirts, and underclothes) Taxes were also increased on the BIBLE, yet not a preacher said a word about the Devil's actions against them! NOT ONE PROTEST!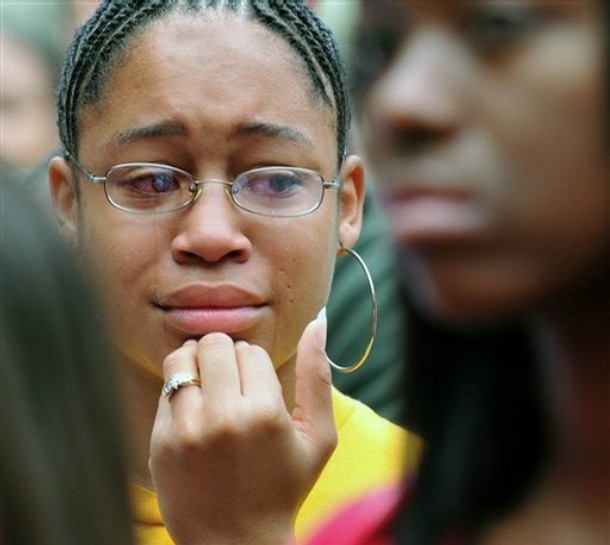 • Created UNPRECEDENTED LEVELS of borrowing in the history of The Bahamas. First with $78 million, then $110 million, then $130 million, then $50 million, then another $200 million from China, now $550 Million for BEC? All done in an effort to enslave our children and grandchildren and great grandchildren for years to come. Hurricane Hubert is selling out the very birthrights of the unborn of this country! And where are the voices of the mothers and fathers of these same children?
• Hubert oversaw unemployment levels increase from 6.5% to 12.1% in two short years.
• Hotels in the north and smaller ones in the south saw closures and with thousands sent home.
• Let's not forget, Ingraham as minister of finance, has delivered this year ALONE, 2009, the largest deficit ever seen in the HISTORY OF THE BAHAMAS, $422 million.
• Young boys getting sodomized for food by teachers, according to Carl Bethel and police are dragging their feet to capture pedophiles.
No wonder Bahamians young and old are looking for the wire, the rope, the belt, the pants string and the GUN! They are tired of this MISERABLE LIFE UNDER HUBERT! They cannot feed their families. They have no job, some no shelter, and many more no hope. And while this goes on, Ingraham often speaks about selling everything left owned by the people of this country [BEC and BTC].
The way Hubert Ingraham has treated Bahamians reminds us of a story. One where the father became tired of this miserable life.
He came home late one night after being told he was no longer employed. He walked up to the front door of his home and saw it kicked to the floor. Bloodstains tracked all across the snowy white carpet. Mud tracks were also all through the house. He called out to his wife named NASSAU, she was gasping for her last breathe as a knife stuck piercing out of her chest. He cried for his eldest daughter FREEPORT, and she was already dead flat on her back, raped by the intruder they trusted inside as a delivery boy! He cried screaming for his youngest daughter BIMINI; she was missing. And he then hollered for his son EIGHT MILE ROCK, he too was hanging dead from a rope in the closet, sodomized by the attacker. The father lost his entire family that night. It was like a hurricane had passed through his house that evening. There he froze and slid his back to the wall, took out his Winchester and fatally shot himself. His name was Bahamas.
Before he killed himself, however, he wrote a note to the Prime Minister, which simply said, "THANKS HUBERT THANKS, you've done it again!"