BP can confirm 7 feared dead….
FOR IMMEDIATE RELEASE
UPDATE 8PM: Aviation Accident in Grand Bahama confirmed
Ministry of Transport and Aviation.
Nassau, The Bahamas – The Department of Civil Aviation has confirmed that a Lear 36 Executive Jet which departed the Lynden Pindling International Airport (LPIA) for the Grand Bahama International Airport at 4:07pm with nine souls on board, crashed while making an approach for landing at Grand Bahama International Airport at 5:10pm.
The Department of Civil Aviation has been advised  that there were some fatalities and we are awaiting confirmation from the Royal Bahamas Police Force as to whether there were any survivors.  The Grand Bahama Airport Company Crash Fire Rescue Department responded to the incident, and the Police and Bahamas Air Sea Rescue (BASRA) are presently on the scene.
A full scale investigation will commence tomorrow morning at daylight, which will include the Department of Civil Aviation Aircraft Accident Investigation Prevention Unit.
END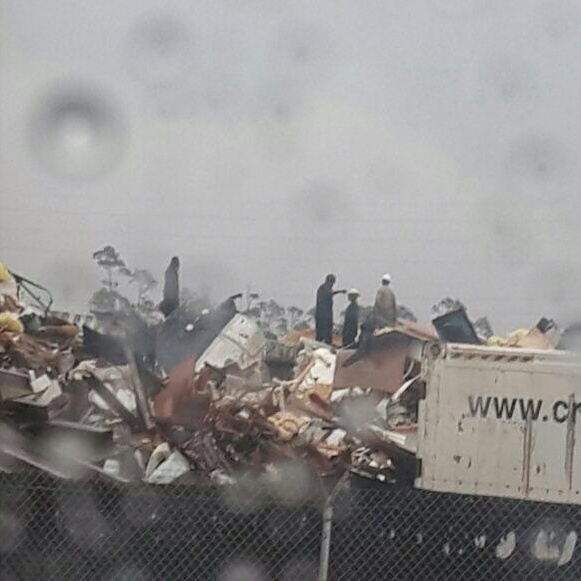 Freeport, Grand Bahama — Breaking News coming into Bahamas Press confirms we have a plane crash at the Shipyard site on Grand Bahama island.
We understand the private aircraft were flying passengers inbound onto Grand Bahama for a major religious conference which in opening tonight.
We can confirm the aircraft crashed around 5:10pm.
Unconfirmed reports suggests some 9 persons were onboard.
BP IS LIVE AT THE CRASH SCENE where we can report heavy rains in the Grand Bahama area had caused flights to be diverted.
Sources tell us because of bad weather in the Grand Bahama area flights were diverted; even two scheduled local flights of Bahamasair aborted landing in the second city due to the inclement weather.
Bahamas Press is Live….]