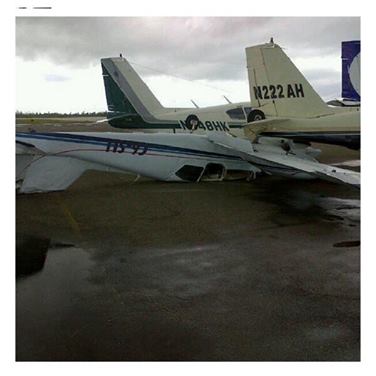 Breaking News coming into Bahamas Press confirms a scary tornado has touched down at LPIA suspending service for a few minutes.
The breaking news developed as dark clouds swirlled around the nation's gateway. No one was injured, but a small aircraft was thrown  over and rested upside down on the tarmac while others were spinning like toys out of control.
BP is live on the ground in the area and, although no one was hurt,  the high winds and power of the tornado did make the area scary.
What next will hit the West? We have dead bodies showing up at  Clifton. People vanishing at Clifton. Weapons coming in at Clifton.  Deadly Toads in Lyford Cay – WHAT NEXT?
Meanwhile, Bahamas Press is reporting an accident on Mackey Street, which has thrown that area into darkness… BP IS LIVE ON THE GROUND  reporting..