On the passing of Basil Ospert Neymour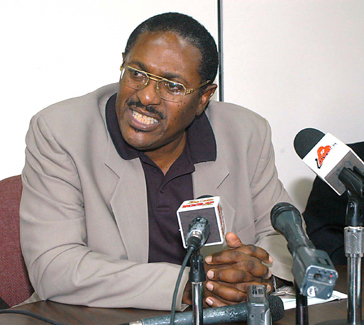 Bradley B. Roberts
Chairman, Progressive Liberal Party
September 16th 2013
The Progressive Liberal mourns the passing of Bahamian son, Basil Ospert Neymour who passed away earlier today.
A native of Andros, Mr. Neymour is a renowned Road Builder, Sportsman and philanthropist as he always gave back to a country he openly acknowledged had done so much for him.
One of the more cherished and popular monuments to his skilled handiwork as a road builder is the East/West Highway, one of the first major thoroughfares constructed by the PLP government during its formative years. Basil would always proudly hold that highway as the standard for all road construction projects in this country.
As a politician, Mr. Neymour carried the banner for the Progressive Liberal Party for the Pineridge Constituency. The PLP thanks him for his contributions and faithful service.
As the chip never falls from the block, his son Phenton served as the Honourable Member for South Beach between 2007 and 2012 and was the State Minister with responsibilities for utilities in the last FNM administration.
On behalf of the Progressive Liberal Party I extend my deepest condolences to his wife and children during this very difficult period.
May his soul and the souls of all the dearly departed rest in peace.