Baby Mama Drama ends with officer losing his case!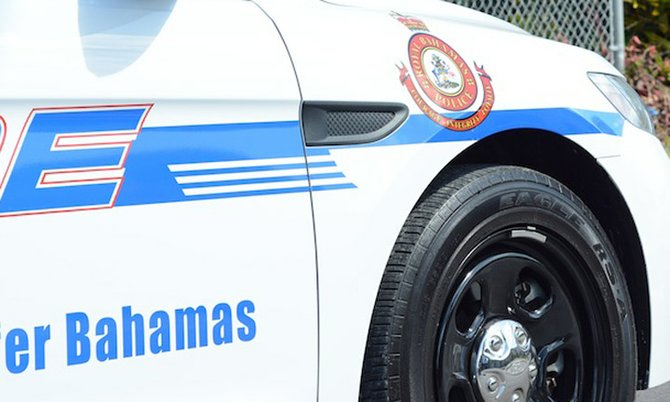 Nassau, Bahamas — Breaking news coming into Bahamas Press reports a sergeant had to hang his head down in shame after a paternity test proved he was the father of a child he has neglected!
The cop, who is known in some circles as "Lex", was in court last week and, boy, it didn't go well for him.
BP understands the officer is married to a 'junglist' banker who is known for fighting anyone who she thinks likes the playboy Sergeant. Some don't know, but we at BP can even pull the file where she was charged before the court for attacking viciously one of the baby mamas of the playboy cop.
The sergeant is known for making babies like a cupcake factory as he play games on the "jungliss' banker.
But the story gets worse. The sergeant is known for not taking care of his army of kids and one of the baby mammas had to drag him before the court last week! Da playboy cop attempted to persuade the court that the last baby wasn't his own, but a no-nonsense magistrate hearing the matter demanded that a paternity test be taken. It turned out THAT LEX WAS INDEED THE FATHER!!
Many family and friends had warned the wife that the playboy was bad news, but she refused to listen and to this day remains a faithful, steadfast, and loving wife! WHAT A JOKE! And to this day she warns all that she would give a good cut [you know what we want say] to anyone who looks at her playboy.
The 'jungliss' wife has also been warned by her banking institution that, if she picks up another rock and ends up in a case of assault, she will be fired!
The officer has a landscaping company and a gang of apartments, which he would have obtained in an "alternative relationship" with a senior officer. Well, wait!
In one of our most recent inquiries BP has discovered that the playboy has another female headed to the maternity ward and we are certain when the 'jungliss' wife finds this out, she will blow a fuse!!!!
The playboy cop is a retired sergeant on the police force making extra money to wine and dine all of his women.
We report yinner decide!