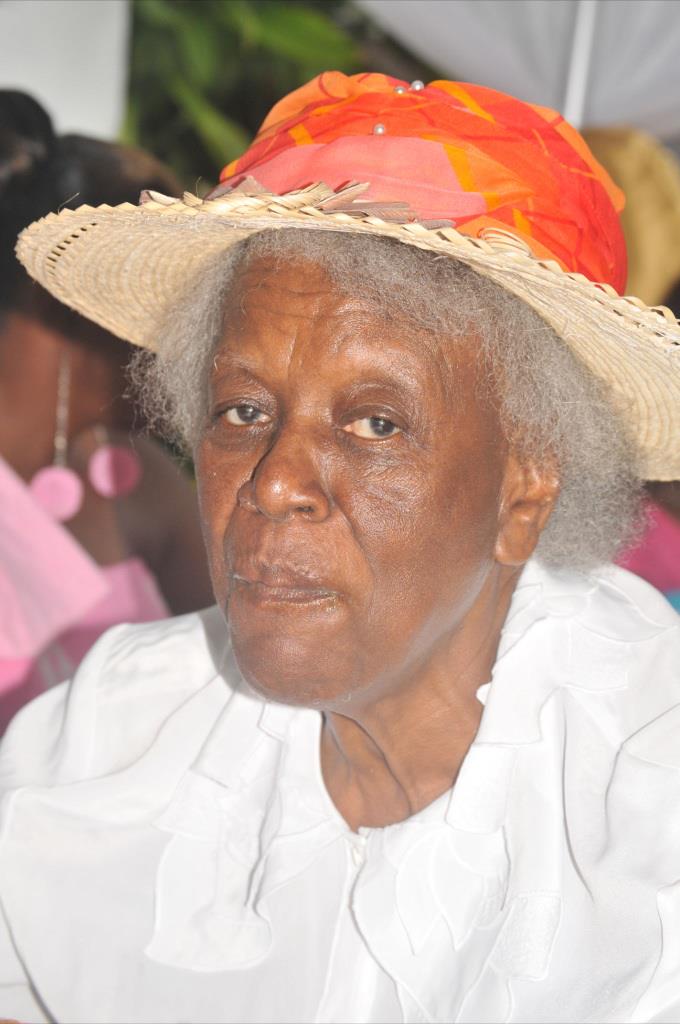 TRIBUTE TO THE LATE CEASERINIA HEPBURN, SC (1929-2014)
BRADLEY B ROBERTS
NATIONAL CHAIRMAN
PROGRESSIVE LIBERAL PARTY
18th JANUARY 2014
I am deeply saddened to learn of the passing of Deaconess Ceaserinia Hepburn SC. The third daughter of Joseph Hepburn and Edith King of Knowles Settlement, Cat Island, Ceaserinia passed away this morning at Princess Margret Hospital. Ms. Hepburn was the family's matriarch, a political activist, a long serving PLP supporter and a prayer warrior of the highest order.
As the matriarch of her family, Mrs. Hepburn was the spiritual guide and moral compass of her immediate and extended families, inclusive of her beloved PLP family whom she adopted. In times of distress and great challenge, both personal and political among her extended family, Ceaserinia was always present, offering kind words of support, comfort and prayer. She was a prayer warrior extraordinaire and consistently interceded on behalf of her Family, her Party and her beloved Country.
For her political activism, the Progressive Liberal Party conferred upon her the exclusive status of Stalwart Councilor, the Party's highest honor. Her unwavering support for and belief in the core principles of the PLP, were demonstrated in her spirited, passionate and frank contributions during monthly National General Council (NGC) meetings and vigorous campaigning during numerous General Elections, at considerable personal risk and inconvenience. Only her failing health kept her away from recent monthly NGC meetings. This genuine commitment to the cause of the PLP and her work ethic, endeared her to the Party's Leadership.
She was a quiet, but a true unsung heroine, a fighter for Majority Rule and a Drum Major for justice and equality.
After a full and purpose-filled life of unselfish service to others and Country, Ceaserinia Hepburn SC, left this life as she came and lived – quietly, with dignity and a prayer on her lips.
Leaving to mourn are, her son, Dr. Ferrisston Lockhart, grandchildren to include, Shawn Lockhart, sisters, Mrs. Rosebelle Bethel, SC, Mrs, Shirley Gibson, SC, nieces, Mrs. Cabrena Adderley, SC, Mrs. Sherry Marshall, SC, nephews, Anthony F. Bowe, Ethric Bowe, Athama M.D. Bowe, SC,  numerous relatives, an extended Cat Island Family, a host of friends and well-wishers.
On behalf of the Office of the National Chairman of the PLP, I extend my deepest condolences to Dr. Lockhart, and the Family, assuring them, that God's grace is sufficient during this very difficult period.
May the soul of our dearly departed sister Rest in Peace!