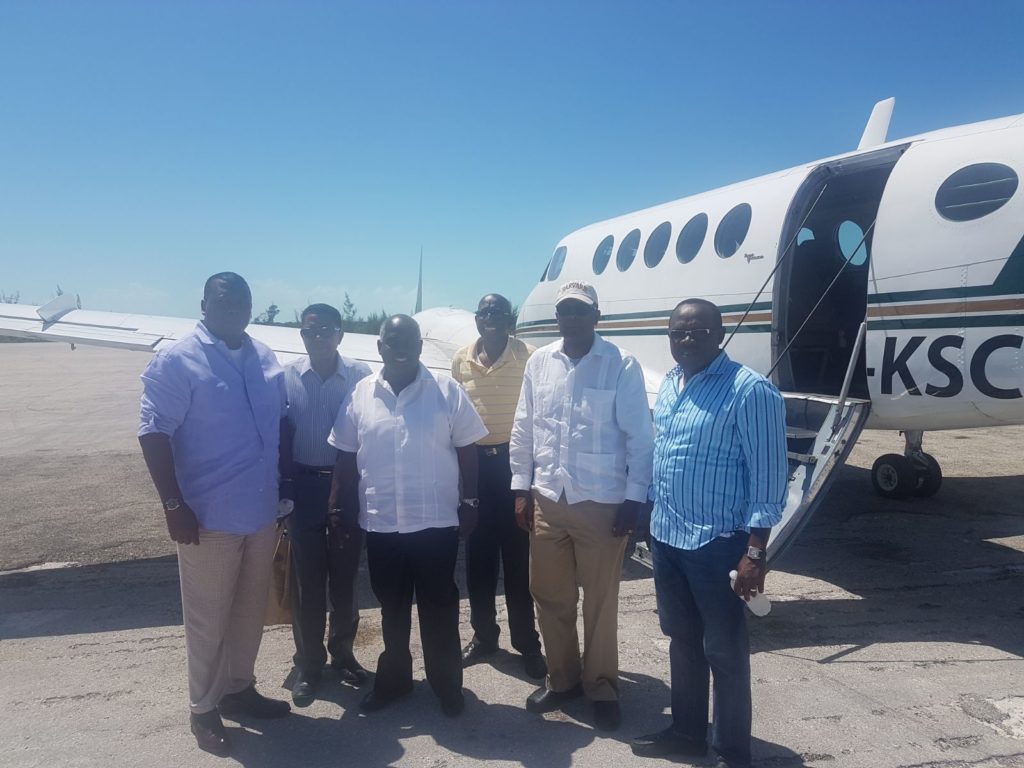 Great Harbour Cay, Berry Islands – Leader of The Progressive Liberal Party and delegation has landed in the community of Great Harbour Cay in the Berry Islands Monday afternoon.
Hon. Philip Brave Davis is meeting with members of the community hearing their concerns and addressing issues on the ground.
MPs Picewell Forbes and Chester Cooper, along with Opposition Senate Leader Hon. Fred Mitchell and Dr. Perry Gomez, have all join Davis.
Tomorrow, on his 'Road to Convention' tour of the country, Mr. Davis will arrive the community of South Andros around noon and then return to the capital for a community meeting in the constituency of Carmichael.
Over the weekend, while in Grand Bahama, Mr. Davis racked up support from the Women's and Young Liberals Branches of the PLP.