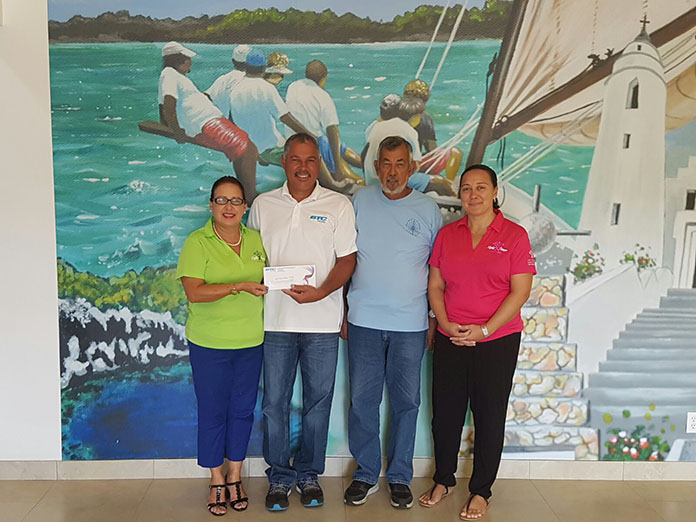 Nassau, The Bahamas. September 13, 2017. BTC has again teamed up with the annual Long Island Cancer Society Ball, donating $5,000 to the event.
BTC's Senior Customer Service Representative for the Southeast Islands Diane Lockhart said, "We are happy to support the Long Island Cancer Society again this year. Our donation will help to the defray costs of the mammograms they provide for persons in the community and we encourage everyone to support this worthy event."
The organization anticipates a night of great entertainment, music, and food while honoring the community's most dedicated members to the cause. Bahamas Cancer Society Long Island Branch President and retired BTC senior manager Ramona Taylor said, "This has become an event that everyone wants to attend. It's an opportunity for Long Islanders to dress up."
The ball is scheduled to take place on September 30th at Lloyd's Sporting Lounge, which Taylor said is well known for its aesthetically pleasing backdrop. Taylor added, "This year we also changed things up a bit. We plan to give away lots of prizes and surprises."
Taylor later revealed that a few lucky attendees will be rewarded with "opportunities to travel and eat well".
BTC has been a supporter of the Cancer Society and a myriad of initiatives that on Cancer awareness. This year alone, BTC has sponsored the Susan G. Komen Race for the Cure and Marathon Bahamas. Additionally, the company was a platinum sponsor at the New Providence Cancer Society Ball.