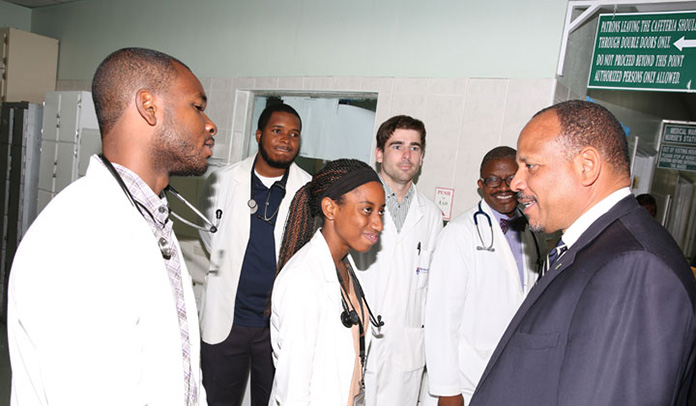 The Government "wholeheartedly agrees" with the IMF's National Health Insurance (NHI) warning, a Cabinet minister saying: "We can't spend money we don't have."
Dr Duane Sands, minister of health, told Tribune Business that the Bahamas would "absolutely" suffer a further credit rating downgrade had NHI continued without any specific funding identified for it.
He said the Minnis administration's strategy was to extract the significant savings it believes lie within the existing public healthcare system before looking at new taxes to finance NHI, adding that the 'value for money' currently enjoyed by Bahamian taxpayers "leaves a lot to be desired."
Dr Sands was speaking after the International Monetary Fund (IMF) warned that any expansion of the NHI scheme launched by the Christie administration was unaffordable without new tax revenues to finance it.
So based on this story Bahamians should just prepare for burial when they get sick…cause the bills will take dem out!
It's Da People Time…WHICH PEOPLE?