Long Islanders tell us PLP Generals are hard on the ground in that community…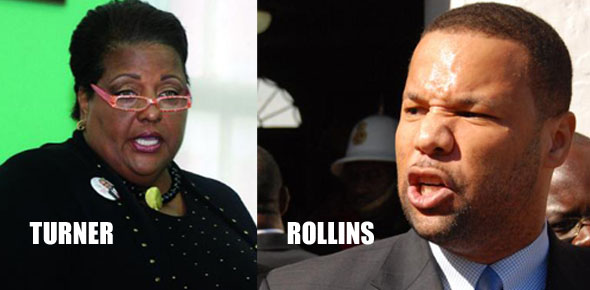 Two could end up fighting in Parliament again – Rollins blasted the Long Island MP on National Radio…
Nassau, Bahamas — PLP generals are now said to be in charge of the politics on Long Island, according to a hard strong FNM general in the community.
"I must say, for the first time in a long while, the PLP is listening to us. We never got that under the Ingraham regime, and clearly the present representation here from Parliament has much to be desired."
Some Long Islanders told us they don't know the last time they've seen Loretta Butler-Turner, who is the island's MP.
"We don't get to see her up here. I hear she is on the island every week, but perhaps to talk to her small clicque. All we get to meet regularly are the PLP generals in the area, who continue to work hard even though the elections are long over and are almost three years away. Butler-Turner is a huge disappointment down here, and, had we known better, we should have elected Alex Storr. Only he is now are getting things done for the people down here," a Long Islander told BP.
But what was worse emanating from the radio stations this week were the comments on Steve McKinney's Hard Copy show when current MP for Fort Charlotte and Gaming Board Chairman Dr. Andre Rollins called in and blasted Butler-Turner over her reports of him being slapped by her in the Parliament.
"She is a Pathological Liar! I never said the things she said I did."
Butler-Turner has said Rollins had whispered mean things into her ear provoking the incident.
The show was heard during the afternoon drive time on 107.5FM. No comment from the Long Island MP has come following the new charges by Rollins.