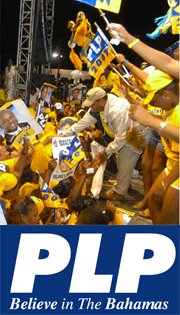 Minister Earl Deveaux and Jr Minister Phenton Neymour have shamefully abandoned their responsibilities and are now using Chairman Michael Moss to continue their propaganda program of attributing blame to the PLP for the 2003 BEC rate reduction which the FNM boldly claimed was only made possible by their ten year tenure and continues to fault the PLP for the deplorable financial state BEC finds itself today.
The PLP is advised that it was Ministers Deveaux & Neymour authorized Chairman Moss travels to and fro to Grand Bahama every work day for more than a year and to reside at the Sheraton British Colonial Hotel at a time when BEC is cutting off the lights of struggling Bahamians whilst its Chairman lives like a King. The PLP has been informed that Chairman Moss has authorized unnecessary expenditure for security enhancement in an effort to indemnify the PLP source of creditable information on the Corporation.
The reason for BEC's dismal state of affairs was clearly outlined by the FNM appointed Consultant Fichtner  Report as published in the Tribune on March 17th 2011 which in part warned that the lack of rules and policies for BEC employees to follow, coupled with the minimal risk of punishment for indiscipline and other infractions, was undermining the state-owned power monopoly.
The report noted the constant intervention in BEC's internal affairs by the responsible Government Minister through the Board Chairman; the Fichtner report said the Corporation was suffering from "a fuzzy management framework" due to the absence of rules and regulations setting out the relationship/functions of government, Board and management.
"This pattern, practiced on the oversight level, inevitably extends down into the enterprise and shapes the way the enterprise's management and operations are conducted," the report said.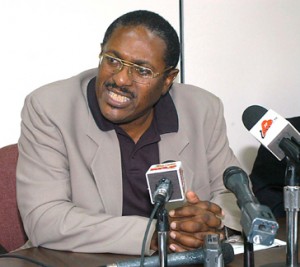 "It creates an atmosphere of uncertainty and lacking perspective.
"The consequences are…….. serious deficiencies in the management methods, entailing lack of conclusive and effective reporting; instruction; performance control and sanctioning mechanisms in BEC which, together with other factors, substantially hampers the enterprise in performing in a way that existing resources would permit.
"The applied ways and procedures are rather informal. Circumvention of agreed processes is frequent; non-compliance does not inevitably entail consequences. The absence of strict rules and directions, in conjunction with low risk of sanctions jeopardizes accountability of the employees."
This is an example (mentioned above) of wastage of BEC limited resources being spent to take care of its disastrous Chairman whom the FNM's own Consultants disclosed constantly intervenes in BEC internal affairs as a result the Corporation was suffering from a fuzzy management framework etc.