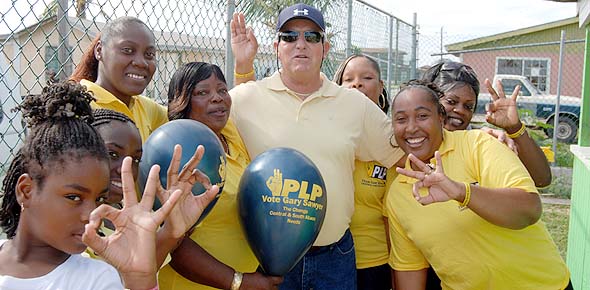 South Abaco Goes GOLD!!!
Moore's Island, Abaco — Scores of Moore's Island residents poured onto the community park for a day of holiday fun with PLP Deputy Leader Philip Brave Davis and South Abaco candidate, Gary Sawyer.
The Island residents were hosted to plenty of food and fun as Team PLP moved through the community, knocking on doors to introduce the candidate, receiving a warm welcome from the people.
Davis and Sawyer brought residents encouragement that brighter days are ahead. Both men also joined in some basketball fun with the youth of the Island.