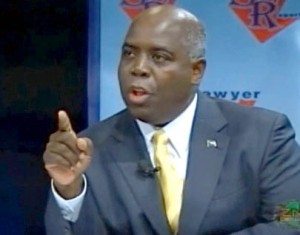 PRESS RELEASE — A PLP team headed by the Leader, Deputy Leader and National Chairman visited Abaco recently where various concerns were expressed by the residences of the Abacos.
The people of Abaco are extremely unhappy with BEC and the Government over its failure to provide uninterrupted electricity after some many promises was made by Jr Minister Phenton Neymour and the Corporation.
The new Power Plant and Generators are currently not providing any electricity to Abaco; but instead the old gas guzzling Abaco plant is still providing power which is resulting in periodic load shedding during the present winter season.
The facts as we understand them are:
(1) Only two of the four new Generators have passed the reliability test.
(2) The reliability test on the remaining Generators is not likely to be completed before the end of February or early March.
(3) Jr. Minister Phenton Neymour, Minister Earl Deveaux and Prime Minister Hubert Ingraham have failed dismally to provide any explanation for the long delays of the installation of the New Power Plant.
(4) Jr. Minister Phenton Neymour has announced so many dates for the plant's completion that the good people of Abaco no long believe anything Neymour says.
(5) The very distressing and sad news is that after the final reliability test are completed and the Plant is officially passed over to BEC, there is a major issue yet to be addressed and that is the building of a major transmission line from the Plant.
Work has yet to begin to install poles and transmission power lines over some eleven (11) miles, which includes the clearing and grading of the pathway. Has these works been tendered which we understood will cost some $3.5-$4 million Dollars? Will these works be completed before summer begins?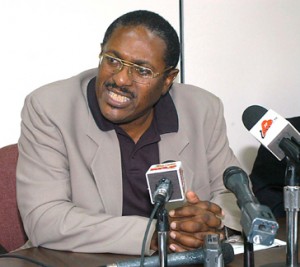 We understand if the mentioned transmission lines are not installed before the summer the new plant will not be capable of meeting the summer demands of 24 MW utilizing the existing transmission lines.
This New Power Plant and the people of Abaco were big time victims of the failed FNM Policy of Stop Review and Cancel. Clearly the Planning was badly botched as the building of the new 11 miles of transmission lines should have been competed to coincide with the completion of the Power Plant.
The handling of the Power Plant by MP Edison Key, Jr Minister Phenton Neymour, Minister Earl Deveaux and PM Hubert Ingraham is a classic example of deplorable and despicable mismanagement of a straight forward Government project resulting in much pain and suffering being inflicted upon the residences of Abaco and the chasing away important tourists. Will the summer of 2011 be a repeat of 2008, 2009 and 2010?
The PLP vows to fully investigate and to lay bare all the facts surrounding the irresponsible and embarrassing mishandling of the new Abaco plant and will let the chips fall where they may. The residences of Abaco deserve much better.