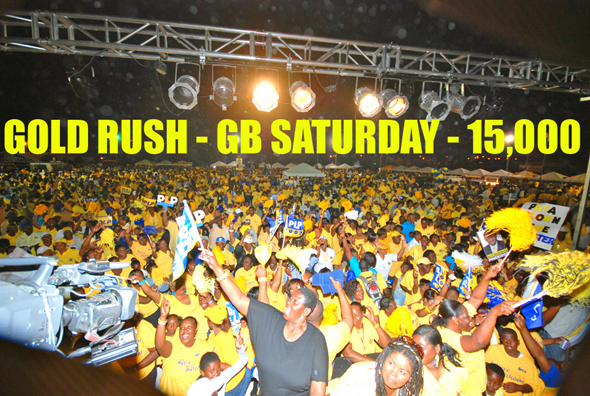 Bahamas Press wants you to see the photos for yourself, in what politicos confirm was the Grandest, BIGGEST PLP event on Grand Bahama ever. The event proved that the FNM has lost significant ground on Grand Bahama. It also proved the island's base had shifted greatly towards the PLP.
Police on the ground told BP, that the PLP's crowd was over 15,000 and that the FNM is was that less than 7,000.
Bahamians are out of work, losing their homes and businesses have gone bust on the island. At one time officials said GB was losing 10 busesses a day.
Grand Bahama has GONE GOLD!!!