100 made citizen weekly by Minnis! This is a Criminal Government!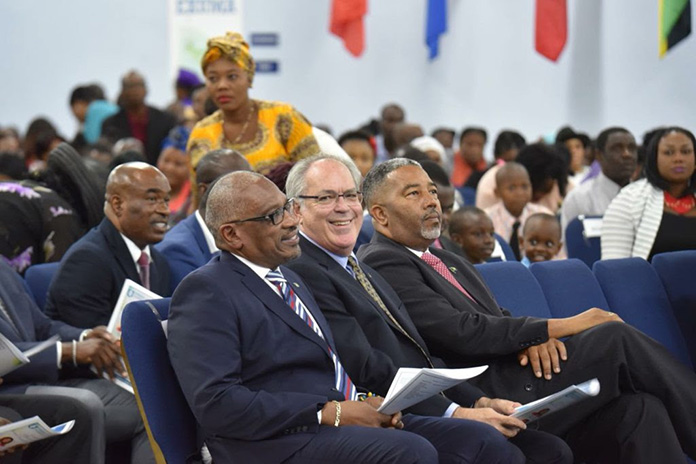 Nassau – Prime Minister Hubert Minnis, Brent Symonette, his Minister of Immigration, were as happy as larks showing up at the Haitian Church Convention on Friday 25th May.
They were smiling from ear to ear. The Bahamas Baptist Missionary and Education Convention meeting also in convocation at the same time and representing thousands of Bahamian Baptists could not get him to come.
Instead he wrote a letter in which he denounced the choice of the Baptists Lloyd Smith as its head and said he would not come for that reason.
Well here's the thing: everyone thinks that Hubert Minnis is a dumbo but they still call him and honour him as "Mister Prime Minister". So Hubert Minnis is in no position to judge the head of the Baptist Church.
Secondly, the Immigration Officers are shaking their heads because on Friday 25 May, scores of illegal migrants from Haiti were breaching the borders in Eleuthera. While Immigration was seeking to arrest those people in Eleuthera, in Nassau the Prime Minister was glad handing their compatriots in Nassau. Said the Immigration officer; "Perhaps they have an arrangement."