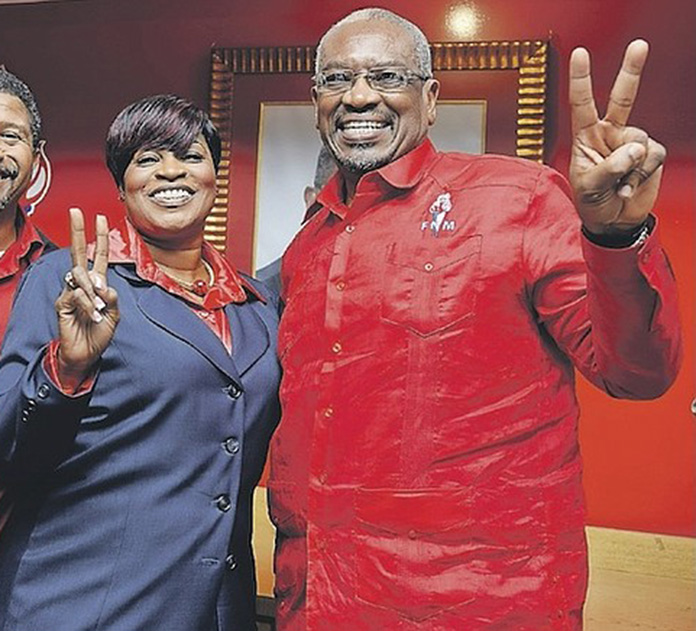 Nassau – Bahamas Press is learning Prime Minister Dr. Hon. Hubert Minnis has sacked a second member of his government – just a few months after her appointment.
Bahamas Press can report the Chairman of BAIC and MP for MICAL the Hon. Miriam Reckley-Emmanuel has been given notice to vacate the department by the end of the month.
The collapse inside the Minnis administration is serious as MPs are collecting a base of support opposed to Dr. Minnis.
Sources within the Corporation tell us the MP had said some things about the Prime Minister, which got back to his ears and seriously upset the chief. News of her axing came just over a week ago now and, well, the end is near as she has been ordered to leave the complex by January 1st.
Meanwhile a second FNM MP is deeply upset and torn about the decisions of the Minnis Government to fire Bahamians just weeks before Christmas. The MP who represents a seat in the capital reported how he was cussed out by a longtime supporter of the FNM who told the MP, "We are doomed and your seat is gone! How in da hell yinner could fire Bahamians like this even while some of us were on leave or holiday? What kinda J******* people time is dis?"
The MP is considering withdrawing his support from the FNM and is prepared to become an Independent MP.
We report yinner decide!
PS: And while BP's hot national news intensifies Facebook has banned our national page for the next month. However, yinner should remember BP is on Twitter, Instagram, youtube, www.bahamaspress.com and in on our 10,000 direct whatsapp Master blaster platform at 4332667. Only the GOOD LORD could shut us down from broadcasting news around the world!