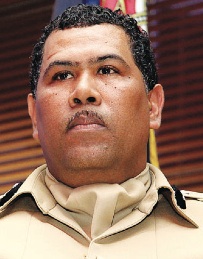 Nassau, Bahamas — POLICE wishes to reassure members of the public that police officers will be out in full force to create a
safer environment for trick-or-treaters and residents throughout New Providence, on Halloween night.
(Tonight)
According to police, although most people enjoy this time of year without any issues, a small group of
persons use it as an excuse for troublemaking and making the events a misery for others.
Therefore police want to send a clear message to those who use the night, as an excuse for intimidating and
anti-social behavior, that anyone caught committing this type of offence will be dealt with firmly and robustly.
Police recommend that parents go over the following safety tips with their children to assure that
everyone has a safe and happy Halloween.
Children Should: Be accompanied by adults at all times. Never cross the street between parked vehicles,
never go into a stranger's house, watch out for cars reversing or turning, wear bright colored clothing and
use a flashlight.
Drivers Should: Keep an eye open for children who forget the rules, use caution when traveling and obey
posted traffic signs especially in neighborhoods.
Parents Should: Ensure that trick-or-treating only occur within the community where they live, instruct
children not to open candy until they return home, inspect ALL candy for tampering, discuss the route their children should be taking and most important, explain the difference between tricks and vandalism.