Our great men and women who serve this country well heads to Church! MAY GOD BL

ESS AND KEEP DEM!
Yinner does make BP PROUD!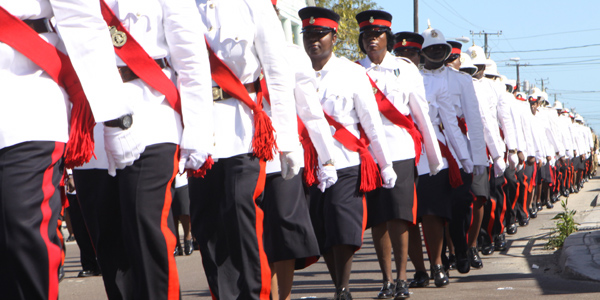 NASSAU, The Bahamas — The Royal Bahamas Police Force held its Annual Church Service and Parade at St. Barnabas Anglican Church Sunday, February 1.  Minister of National Security the Hon. Dr. Bernard Nottage brought greetings at the service.
Governor General Her Excellency Dame Marguerite Pindling also attended.  (BIS Photos/Patrick Hanna)