TWO SHOP BREAKERS CAUGHT IN THE ACT, ONE SHOT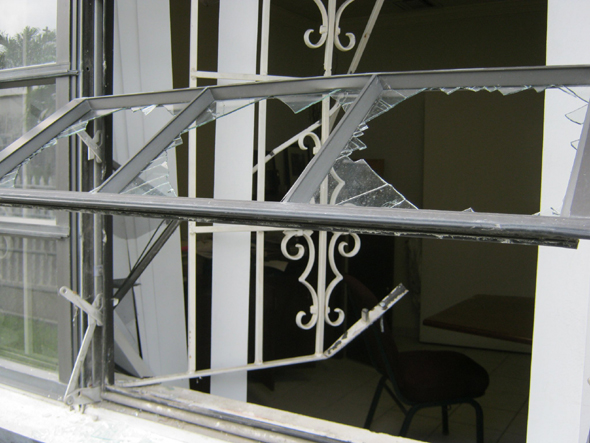 Nassau, Bahamas – Consistent with the Commissioner's Policing Plan for 2017, Mobile Division officers took two adult males are in custody after they were caught red- handed breaking into a business establishment on Saturday 18th February 2017.
According to reports, shortly after 2:00pm, Police received a report of a shop breaking in progress at a business establishment located on Chesapeake Road.
Officers were immediately dispatched to the location and on arrival the officers were confronted by two male suspects who dropped a number of appliances to the ground. One of the suspects was immediately arrested and the other was shot during the confrontation. Police recovered a number of appliances to include a flat screen television, laptop computers and cell phones. The injured suspect was taken to hospital where he remains in stable condition under heavy police guard.
Police were in search of the two suspects in connection with a number of shop breakings.