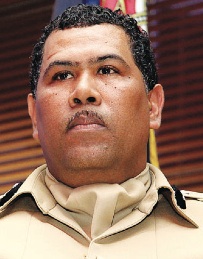 Nassau, Bahamas – A joint operation between police and security officers at Paradise Island have resulted in fourteen (14) people, including an employee of a hotel on Paradise Island, being arrested.
Officers of the Stolen Vehicle Unit arrested the group on Wednesday 24th July, 2013 and recovered two (2) reportedly stolen Honda vehicles.
One of the vehicles was recovered in the Fox Hill area and a second at Gleniston Gardens. Active police investigations continue.
**NORTHEASTERN DIVISION CONDUCT ROAD CHECKS**
Officers of the Northeastern Division cited twenty (20) drivers, during an afternoon road check on Wednesday 24th July, 2013.
The road checks were conducted between the hours of 4:30 pm and 7:00 pm at East Bay Street, in the area of Montagu.
Drivers were cited for various traffic infractions including failing to license a motor vehicle and for not wearing a seatbelt.